Our practical approach
CFSC:
offers direct practical assistance,
engages in policy dialogues with decision makers,
analyzes situations through research, and
does outreach and communications work to educate and engage around the issues.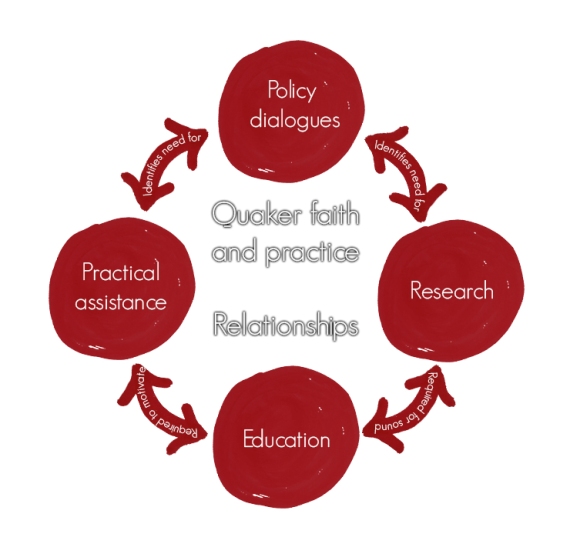 As shown above, this process is a loop in which each of the four types of activities uphold and mutually inform the others.
Underlying and absolutely fundamental to all of this work are Quaker faith and practice, central to how we work and why CFSC exists, and relationships with different types of actors, such as involved communities, other nonprofit organizations, and governments.
Our structure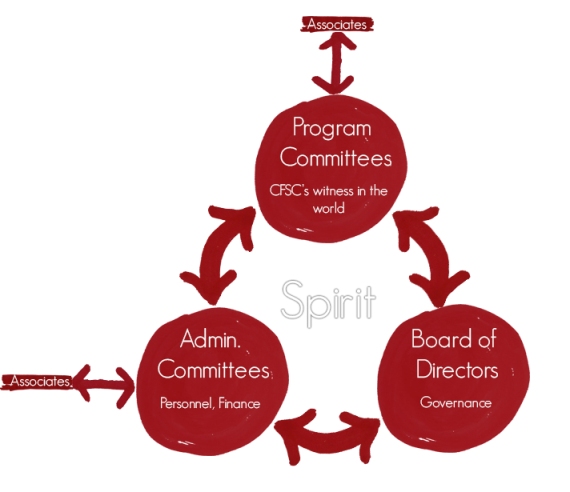 15 Friends from across Canada are appointed to volunteer on CFSC. Each Friend serves in either a program or an administrative role.
We have three program areas:
and two administrative areas:
as well as a Nominating Clerk who helps find Friends to serve on CFSC. We also have associate members who don't serve on CFSC but provide specific expertise on issues we work on.