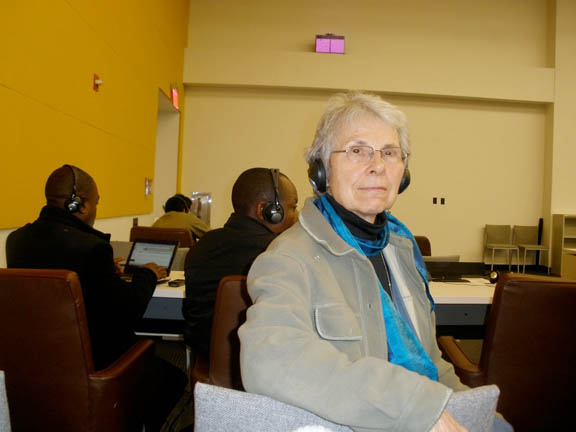 "What actions can we take to address injustices and foster a more peaceful world?" you may ask.
We can let our lives speak
Learn—Educate yourself by reading a few of our statements and other educational resources on areas of particular concern to you. Or come out to an upcoming event. Learning involves not only reading materials, but also engaging in discussions, and most importantly, listening. Understanding your values and how you can live these out is important, as is focusing on what you can do, and avoiding burning yourself out.
Take action—After carefully considering your positions, become active in campaigns as led. CFSC has various grants that individuals or Quaker Meetings can apply for to help you take action. CFSC shares ways to take action via our monthly E-Newsletter, our publication Quaker Concern, and our social media accounts. In addition to what we share, many of our partners have campaigns you may wish to get involved in.
Volunteer—Giving your time to support a worthy project or cause can be very rewarding. You might try serving through CFSC or another group in Canada or internationally.
Donate—The work you care about only happens because people believe in it and support it financially. Give to CFSC so that communities overseas can have life-changing assistance in peacebuilding or economic development, so that Indigenous peoples' human rights are protected and upheld, so that children's needs are taken into account when parents come into conflict with the law, so that policy makers hear the Quaker voice for peace, justice, and a transformed world. It's important to give in support of your values.