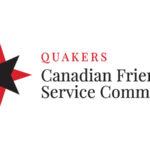 Based at our Toronto office from May 1 to August 31, the Program Assistant (PA) position is a full-time summer job for young people 20-29.

The PA is an entry-level position established to offer young people the opportunity to gain paid employment experience and skills by engaging in the work of CFSC and our partner organizations. We hope PAs will acquire hands on experience of multiple aspects of work for a small faith-based nonprofit organization as well as another organization of their choice. We also hope the PA will benefit from practical learning about the peace and service witness of Quakers.

PAs observe and participate in CFSC's work, gaining valuable work experience. They learn and undertake:
basic office and administrative tasks;
directed research, writing, and other activities;
and participate in CFSC committee and other meetings/events (as agreed upon in the workplan).
PAs work in the CFSC national office (4 days a week) and on a local direct-service project (1 day a week). The PA's skills and interests are taken into account in the development of the workplan, and will inform discernment and selection of a direct-service opportunity.
Examples of work tasks include:
Helping with mailings, filing, updates to the database, and other clerical duties;
Writing articles about CFSC projects and Friends' peace and justice concerns for Quaker publications and our website;
Research on a specific issue for a briefing paper or to feed into CFSC's engagement on the issue;
Engaging with Young Friends about their concerns and strengthening relationships between Young Friends and CFSC;
Speaking about CFSC and the PA program at Friends gatherings; and
Learning about Quaker history, theology, etc. (optional).
Service opportunities include work with local direct-service agencies (e.g. food banks), work camp at Camp NeeKauNis (a Quaker camp), etc. The direct-service opportunity is researched and arranged by the PA during the development of their workplan.

Application deadline is February 13, 2017. Please fill in this application form (.docx format) and follow the instructions to send it to us. CFSC is an equal opportunity employer. All eligible applications will be given serious consideration.