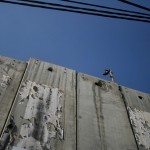 Canadian Friends Service Committee has released a new research paper about the relationship between Canadian Friends and the Boycott, Divestment and Sanctions (BDS) Movement.

The paper discusses the history of BDS and how Friends came to support aspects of the movement, as well as how dialogue plays a role in the quest for peace in Israel/Palestine.

Additionally, it looks at how their involvement in the movement has affected the opinions of Friends, based on 70 responses to a poll that was circulated in July and August of this year.