CFSC is pleased to release for public circulation Breaking the Silence: Dialogue on Children of Incarcerated Parents (PDF), a report on the first of its kind dialogue CFSC hosted in January, which brought together over 35 organizations and individuals to discuss children of incarcerated parents in Canada.
The report provides an overview of the dialogue presentations, policy discussions, and final recommendations of the group about Canada's role and responsibility to children of incarcerated parents.
The report and its recommendations are important contributions to the literature and research on children of incarcerated parents in Canada, and hopefully will propel action and change around this critical issue.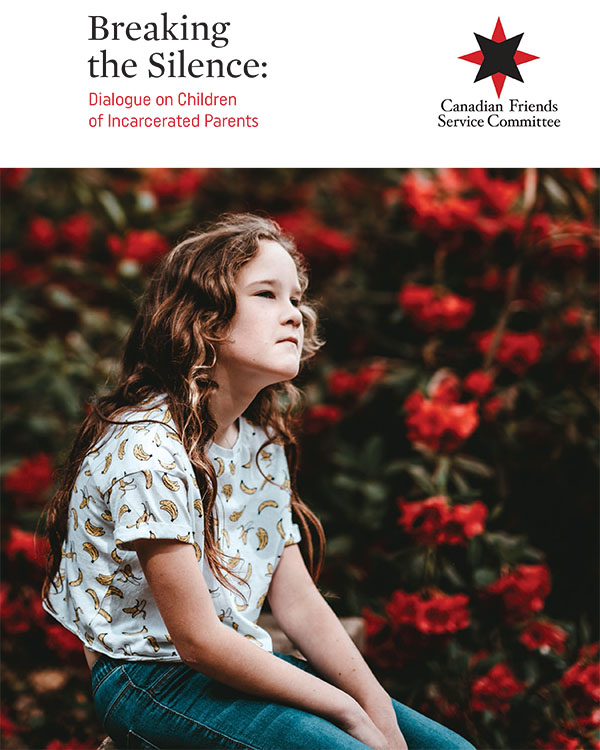 Feel free to link to or circulate the report. For hard copies, please contact us.
Listen to CFSC criminal justice program coordinator Verena Tan's CBC radio interview about this issue.
Read an article by CFSC member Daisie Auty about her experience at the dialogue.