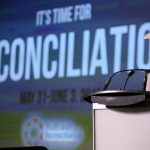 The following open letter was sent to all Canadian Senators on February 7, 2019
Dear Senator,
Thank you for the work that you do on behalf of Canadians. We pray for continued strength and wisdom as you consider the legislation that comes before you.

As representatives of an ecumenical community committed to the principles of reconciliation1 set forth by the Truth and Reconciliation Commission (TRC), we write to express our hope that the Senate will support Bill C-262, The United Nations Declaration on the Rights of Indigenous Peoples Act.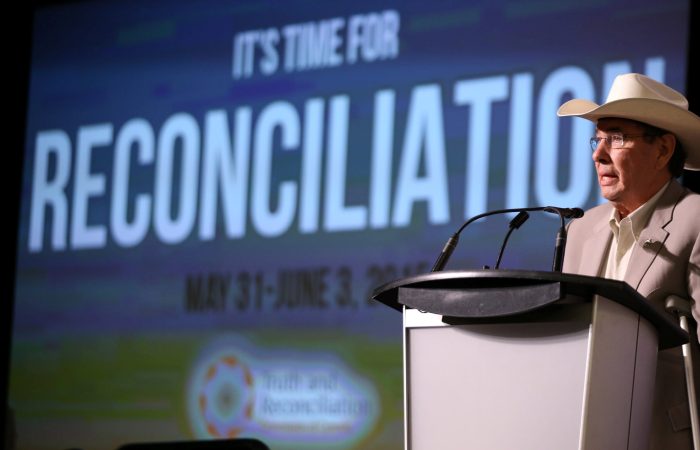 The TRC has stated that the Declaration is the framework for reconciliation. As churches and ecumenical agencies, we are also responding to the TRC's call to adopt and comply with the Declaration as the framework of reconciliation.
Moreover, our membership has actively supported Bill C-262 at all stages of the legislative process. We ask all Senators to support Bill C-262, ensuring its passage through Committee and 3rd reading.
As we write this letter, we are witnessing a confrontation on Wet'suwet'en territory centred on one of the principles of the Declaration, the right of Indigenous peoples to free, prior, and informed consent.
Across the country, Indigenous and non-Indigenous people are coming together to show their support for this right. At the same time, leaders in Indigenous communities are questioning how the RCMP's actions on Wet'suwet'en territory are compatible with a desire for reconciliation.

In this moment, we believe that Bill C-262 is an important opportunity to affirm Canada's commitment to reconciliation, and we pray that you will approach it in such a manner.

Bill C-262 affirms the Declaration as having application in Canadian law and ensures clear principles for its implementation. It establishes a collaborative process for reviewing legislation, and provides transparency and accountability by requiring annual reporting to Parliament on progress made toward implementation of the Declaration. It also requires collaboration with Indigenous Peoples in the creation of an implementation plan.

We are at a critical juncture in Canadian history. In 2010, the Federal government, led by Prime Minister Stephen Harper, issued a statement of support endorsing the principles of the Declaration.2

In 2016, the Federal government, led by Prime Minister Justin Trudeau, stated that Canada is "a full supporter of the Declaration, without qualification."3
Now is our chance to breathe life into these public affirmations through tangible action. Together, we can make a non-partisan decision in support of legislative reconciliation.
Indigenous peoples are calling Canada to a path of mutuality and authentic relationship. Non-Indigenous Canadians of all ages and backgrounds are asking the Federal government to honour Indigenous peoples' human rights. The Senate holds decision-making power to bring Canada closer to honest and fair relationship. Please support Bill C-262.

Our prayers and hope are with you.
The Anglican Church of Canada
Canadian Friends Service Committee (Quakers)
Canadian Baptists of Western Canada
Christian Reformed Church in North America
Evangelical Lutheran Church in Canada
KAIROS: Canadian Ecumenical Justice Initiatives
Mennonite Central Committee Canada
Mennonite Church Canada
The Presbyterian Church in Canada
The United Church of Canada
Download this open letter in PDF.
Learn more about the UN Declaration on the Rights of Indigenous Peoples.
The Truth and Reconciliation Commission has articulated 10 principles that are necessary for reconciling relationships between Indigenous and Settler peoples in Canada.

The first principle states that "The United Nations Declaration on the Rights of Indigenous Peoples is the framework for reconciliation at all levels and across all sectors of Canadian society." For the entire set, see What We Have Learned: Principles of Truth and Reconciliation (Truth and Reconciliation Commission of Canada, 2015), 3-4. ↵

See "Canada's Statement of Support on the United Nations Declaration on the Rights of Indigenous Peoples," November 12, 2010, Indian and Northern Affairs Canada, http://www.aadnc-aandc.gc.ca/eng/1309374239861/1309374546142. ↵
See "Canada Becomes a Full Supporter of the United Nations Declaration on the Rights of Indigenous Peoples," May 10, 2016, Indigenous and Northern Affairs Canada, https://www.canada.ca/en/indigenous-northern-affairs/news/2016/05/canada-becomes-a-full-supporter-of-the-united-nations-declaration-on-the-rights-of-indigenous-peoples.html. ↵