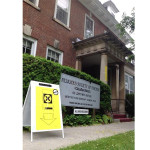 Canadians will go to the polls for a federal election in October. Canadian Friends hold a broad range of concerns, so we've put together a set of election resources – brief background information and questions you may want to ask of candidates seeking election. The election resources kit includes links to questions from other organizations we share common concerns with and tips about regulations governing registered charities.

Brief background information and questions written by CFSC include:

Other topics covered by our partners' election resource kits include:
climate change;
poverty;
Migrant workers;
Healthcare;
physician-assisted death;
international aid;
the Arms Trade Treaty;
banning nuclear bombs;
Canadian mining companies' respect for human rights;
Making Canada's tax system more just;
Farmers rights with respect to genetically modified seeds;
School feeding programs;
Trans rights;
Free Trade Agreements.
.