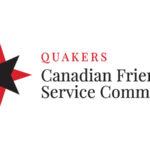 Canadian Friends Service Committee (CFSC) is the peace and social justice agency of The Religious Society of Friends (Quakers) in Canada. CFSC is a faith-based organization. CFSC works to alleviate suffering and develop transformative and sustainable approaches to human rights, justice, and peace.
The CFSC Administrator is a full-time position (35 work hours/week) based at the national office in Toronto. The CFSC Administrator is responsible for supporting CFSC's governance structures, fundraising, policy work, and strategic planning. The CFSC Administrator is accountable to the CFSC Clerk and the Executive Committee. Knowledge of Quaker business process is required. Preference will be given to Quakers or individuals with a strong background in Quaker business practices.
For details about this position download the full job description.
Compensation: for full-time position between $51,000—$56,700 annually, based on qualifications. CFSC offers a comprehensive benefits package.
Start date: September 2020. Currently, CFSC is not yet back in our office. Location of work to be determined with regard to health and safety protocols.
How to Apply
If you have the gifts and skills required, we welcome your submission including:
Cover letter—please include your experience with Quaker business practice
Three references (1 personal, 2 work-related)
Resume outlining your qualifications and your interest/leading to serve as staff within CFSC
Please email your application package to jobs@quakerservice.ca. No phone calls, please. While we wish to acknowledge all applicants, only those selected for an interview will be contacted.
CFSC is using a name-blind resume screening process to reduce unconscious bias. Please ensure that your CV does not contain your name, gender, age, or photo. Please include a separate file with your name and relevant contact information, so that if you're selected for an interview, we're able to contact you! This information (and your emails) won't be viewed by our hiring committee.
Application Deadline: 9 am (Eastern) on Monday, July 20, 2020.
Canadian Friends Service Committee is an equal opportunity employer.