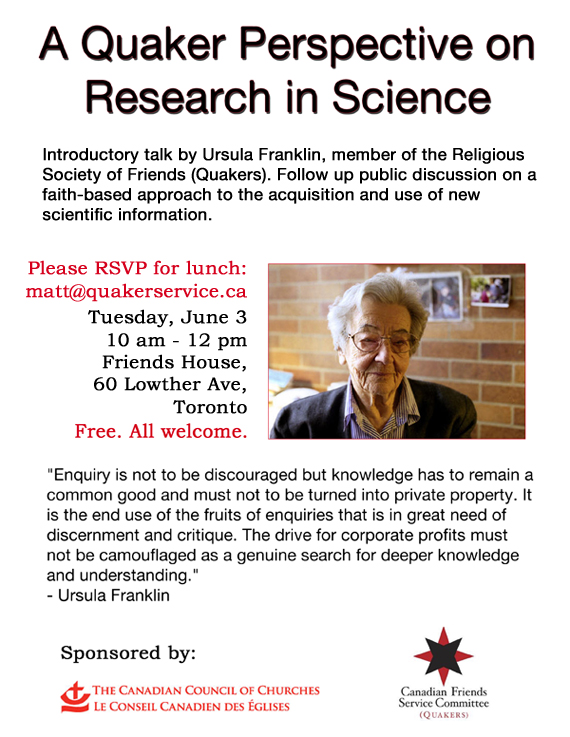 Come to Friends House Tuesday June 3rd, 2014 from 10 am to noon to hear an introductory talk by Ursula Franklin (member of Toronto Monthly Meeting) and join in a follow up discussion on how faith relates and responds to the acquisition and use of new scientific information.
Free. You must RSVP if you want (free) lunch. Email matt@quakerservice.ca or call 416-920-5213
Sponsored by the Canadian Council of Churches and Canadian Friends Service Committee.