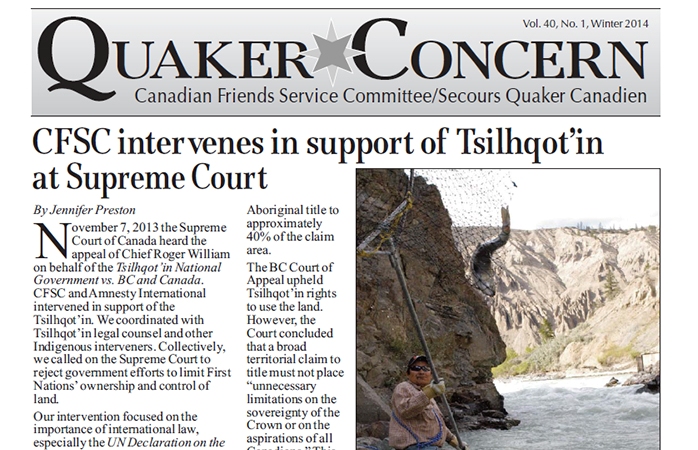 We're pleased to bring you Quaker Concern Volume 40, Number 1 featuring news, updates, and articles about the Tsilhqot'in Nation's title case at the Supreme Court of Canada, a pilot youth justice project, and our work in support of the International Middle East Media Center project in Palestine.
Read the Winter 2014 issue of Quaker Concern (PDF).
Past issues of Quaker Concern.