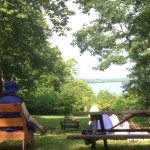 CFSC is thrilled to announce that from August 24th to 30th, 2015 we will be gathering at Camp NeeKauNis (130 KM north of Toronto on the shores of Georgian Bay) to build community and share skills. Radical means "rooted" and this camp will help us all to discover and strengthen our roots in nonviolence.

Do you ever have questions about nonviolence?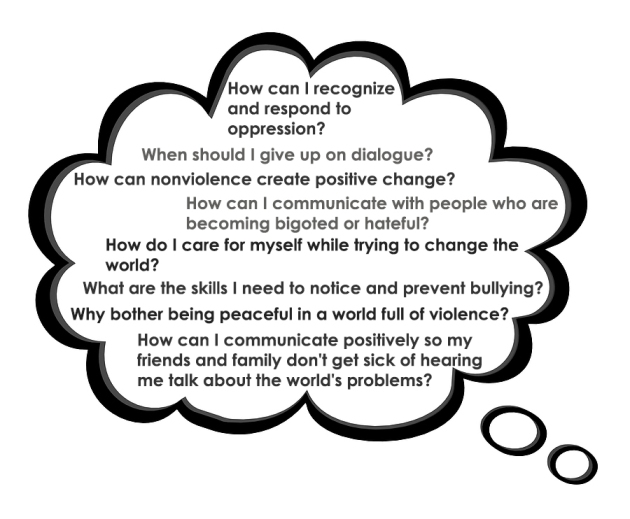 Let's learn together. The camp is open to anyone over the age of 16. Non-Quakers are welcome!
This is an exciting opportunity, bringing together a number of extremely skilled facilitators with experiences building nonviolent direct action strategies in Canada, serving on Christian Peacemaker Teams in conflict situations like Iraq, working in prisons using Alternatives to Violence Program and much more. The camp will involve brief presentations (no more than 30 minutes at a time) and a lot of group work, discussions, role plays, and interactive learning.

Swim, enjoy the woods, stay in a cabin, learn from expert facilitators, and contribute to rich discussions and exercises.

Why should I attend?

What is the basic structure of a day?
7:00 am to 8:30 am Breakfast
8:30 am to 9:00 am Optional silent worship
9:00 am to 11:00 am Session 1
11:00 am to 12:00 pm Service work
12:00 pm to 1:30 pm Lunch and clean-up
1:30 pm to 5:30 pm Free time (swimming, games)
5:30 pm to 7:00 pm Dinner and clean-up
7:00 pm to 9:00 pm Session 2

What are the goals for the camp?
To improve skills in nonviolent communication and community building;
To increase awareness of the history of effective nonviolence for social change, including exploring the opportunities, limitations and dilemmas of nonviolence;
To increase familiarity with several nonviolent techniques useful to build positive peace;
To be inspired and challenged by different activists and thinkers of nonviolence;
To have fun!

How do I sign up?
Just fill out this form and email it to us or mail it to 60 Lowther Ave, Toronto, ON, M5R 3P6. A $75 deposit payable to "Camp NeeKauNis" is also required to complete your registration.

The full fee for the week of camp including all meals and accommodation in a cabin is $525. The balance is payable when you arrive at camp. See the Camp NeeKauNis website for more details about the camp site.

The camp is open to all, and we're hoping for a diverse group of participants. We have a small budget to help cover travel costs for those who need, but unfortunately it is only sufficient to assist several Young Friends to attend the camp.

Questions? Contact us by email or call 416-920-5213.


See you at camp!