We've been hard at work as part of the planning committee for a conference on synthetic biology. The time is finally here, and the conference will be starting this Thursday! It's being hosted here at Friends House, bringing together church leaders, synthetic biologists, experts critical of the rapidly expanding technology, farmers, Indigenous people, and others excited about and concerned by the implications of synthetic biology. The conference is being complimented by a two hour public event on Friday evening.

Live streaming of synthetic biology conference
We're very pleased to announce that these events will be live-streamed! You can find links to each of the sessions' live streams at: https://www.united-in-learning.com/index.php/redesigning-the-tree-of-life

We hope that shorter video or audio clips from the conference will also be made available afterward for those unable to watch the streams.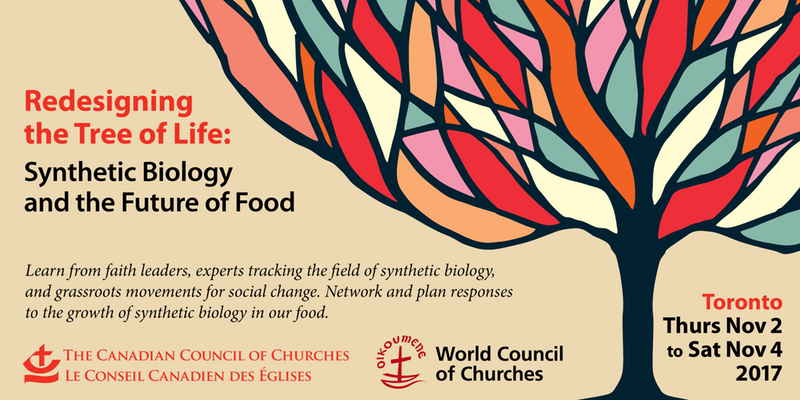 Listen to a podcast about synthetic biology and the conference.

Read our positions on synthetic biology.

Find out more about synthetic biology.