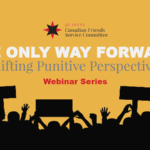 On May 25, 2020, George Floyd, a 46-year-old black American man, was killed by the police in Minneapolis, Minnesota, during an arrest for allegedly using a counterfeit bill. This tragic event has ignited a movement brought on by centuries of inequality and injustice in the United States and in Canada. Canada is not exempt from incidents of excessive police force resulting in the serious injury or death of Indigenous and racialized persons:
Allan Adam in Fort McMurray (March 2020), D'Andre Campbell in Peel Region (April 2020), Regis Korchinski-Paquet in Toronto (May 2020), Chantel Moore in Edmundston (June 2020), Rodney Levi in Miramichi (June 2020), Ejaz Chaudhry in Mississauga (June 2020), and Evan Penner in Saskatoon (July 2020).
Thirty people in Canada have died as a result of excessive force used by police since January, 2020. The CBC's Deadly Force database confirms that Black and Indigenous people continue to be over-represented among police fatalities. The data also determines that mental health and substance abuse issues were present in the majority of cases.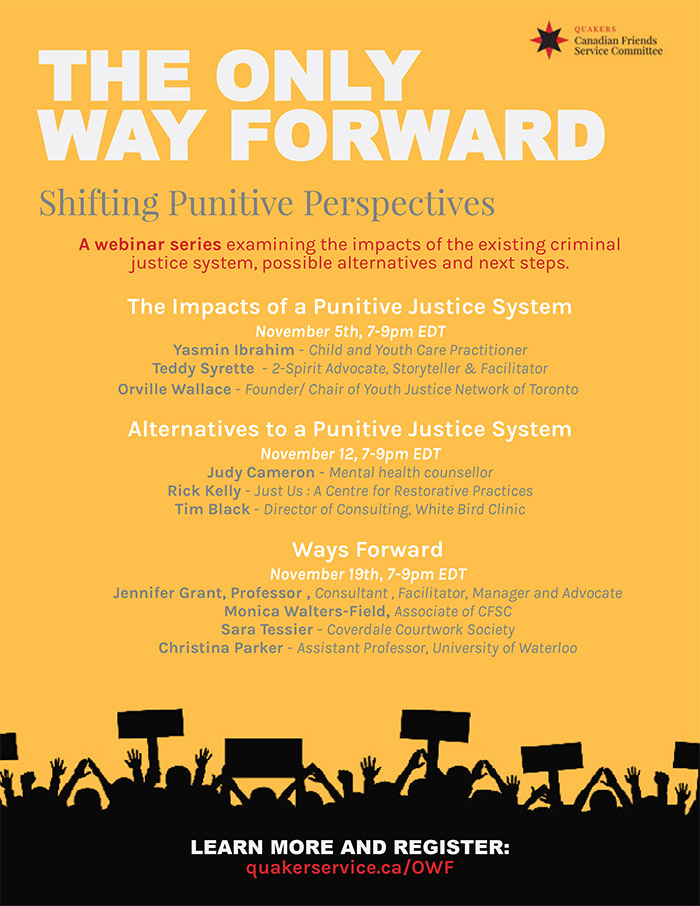 Desmond Cole, activist and author of The Skin We're In: A Year of Black Resistance and Power says, "the difficult conversation for me—is racism isn't about some bad feelings inside somebody's heart, it's about power."
Systemic racism encompasses far more than policing, and is found in child welfare, housing, schools, criminal justice, education, and many other places.
CFSC is offering a webinar series on the topic of Shifting Punitive Perspectives. With the help of panelists, CFSC will examine the impacts of the existing criminal justice system, possible alternatives and next steps.
What are the alternatives? What steps can we, as individuals and a community, take to address the punitive and systemically racist justice system in Canada? How much change is society ready for? We at Canadian Friends Service Committee (CFSC)—the peace and social justice agency of the Religious Society of Friends (Quakers) in Canada—have been thinking about this a great deal in recent months.
We invite you to examine your own perspectives, preconceptions, and role in systemic racism. Like reconciliation, the path to accessing our own biases is truly a journey and requires work. We believe it is the only way forward
How to register
Register here and check out the plan for the upcoming panels and learn more about the panelists below.
Panel One: The Impacts of a Punitive Justice System
November 5, 7-9 pm EDT
A Panel discussion on the impacts of a punitive mindset on society. How policing and prison affect racialized communities disproportionately, but also society as a whole.
Panelists: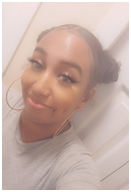 Yasmin Ibrahim, Child and Youth Care Practitioner
Yasmin was born in Toronto and is a recent graduate of Humber College. She is currently working on her Bachelor of Arts degree in Child and Youth Care at Ryerson University. Yasmin's skills include a specialty in peer leadership and local activism. Yasmin's standpoints have been shaped by her lived experience in the system. She is passionate about her work with youth and the government to abolish imprisonment.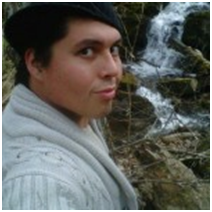 Theodore (Teddy) Syrette, 2-Spirit Advocate, Storyteller & Facilitator
Ozhawa Aanung Kwe/Yellow Star Woman, also known as Theodore (Teddy) Syrette for tax purposes, is a 2-Spirit person from the Rankin Reserve of Batchewana First Nation of the Anishinabek. Teddy has a background in social justice for First Nation and 2Spirit and LGBTQ+ people and communities. Their background is in theatre, social work and justice. Teddy has a diploma in Social Service Work – Indigenous Specialization from Sault College.

Teddy has received the following awards for their work in advocacy, which include the Mark S. Bonham Award for Sexuality, Planned Parenthood Toronto LGBTQ+ Person of the year, the Sault Ste. Marie YMCA Peace Medal, the Community Driven Award for Leadership and the Grade 8 Graduate Award for Geography and History.

Today, Teddy works as a Program Development and Indigenous Liaison for a national 2SLGBTQ+ network called The Enchante Network. Teddy currently lives back in Sault Ste. Marie, their home territory of Baawaating.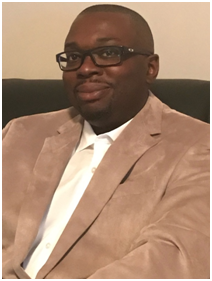 Orville Wallace, Founder/ Chair of the Network, Youth Justice Network of Toronto
Orville Wallace has over nineteen years' experience providing support to youth across the province and mentorship for many youth living in Neighbourhood Improvement Areas. Over the years, Orville has gained experience from doing front-line youth work as well as managing many large youth programs that span across the province. Orville has a passion for helping youth facing multiple barriers achieve success in their lives with a specific passion for helping youth in conflict with the law obtain employment and gain access to pro-social life skills.
Orville completed his B.A. at the University of Toronto and is currently enrolled in the Public Sector Executive Leadership Program at Queens University. He currently serves as the Director of Programs and Strategic Initiatives with the Laidlaw Foundation where he oversees the grant making process of all funding programs and strategic framework for the Foundation. Orville has a strong passion for youth advocacy and topics related to Youth Justice.
He has been a member of several community coalitions and youth groups, including: the York Youth Coalition, the Lawrence Heights Inter-organizational network, the Frontline Partners with Youth Network, Youth Impact Groups, the 31 Division Community Policing Liaison Committee and many others. In 2009, Orville was a graduate of United Way's Creative Institute for Toronto's Young (C.I.T.Y.) leaders, a group of young aspiring leaders from the social service sector.

In 2007, Orville facilitated Neighbourhood Insight Sessions for the Roots of Youth Violence Review for the Jane and Finch community, and also contributed to the final report for the Premier. In the same year Orville founded the Youth Justice Network of Toronto, a network that now consists of over 1000 social service workers province-wide with a vested interest in working with youth facing barriers to success, specifically youth in conflict with the law. He believes that this has been his greatest achievement.
In 2008 Orville received the YMCA Peace Medallion for his work as the Founder and Chair of the Youth Justice Network. Through this network Orville regularly shares information on a variety of community events and programs for youth with social service workers and residents across the GTA.
Today Orville remains actively involved in the planning and moderating of many community events across the province. He believes in community capacity building and is committed to increasing youth engagement in their communities by utilizing anti-oppressive and Positive Youth Development approaches.
Panel Two: Alternatives to a Punitive Justice System
November 12, 7-9 pm EDT
A panel discussion on alternative forms of policing and prisons that have been successful. What are they and why do they work?
Panelists: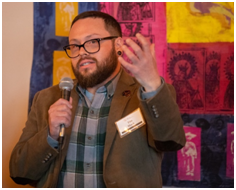 Tim Black, White Bird Clinic
Tim Black is the Director of Consulting at White Bird Clinic. With a background in runaway and homeless youth, harm reduction, and street outreach, he began working for CAHOOTS as a Crisis Intervention Worker in 2010, before moving into an administrative role as the CAHOOTS Operations Coordinator.
His work with White Bird and CAHOOTS has put him in touch with cities across North America looking to implement services based on the CAHOOTS model of behavioral health first response. Programs based on the CAHOOTS model have been implemented in Olympia, Washington, and Denver, Colorado. In addition to his work with White Bird Clinic, Tim also serves as the Vice President of the Board of Directors for Eugene's Community Supported Shelters.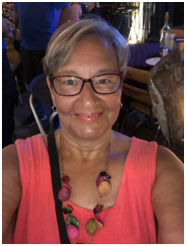 Judy Cameron, Mental Health Counsellor
Judy Cameron is a member of Fort Albany First Nation and is currently living in Thunder Bay, ON. She is a mother of two and grandmother of 4 with 35 years of experience working with individuals and families in Addictions, Advocacy and Child Protection Services in a variety of settings throughout Northern Ontario. She was also a part time instructor at Confederation College in Thunder Bay, teaching classes in the Native Child and Family Worker and the Community Aboriginal Advocacy programs – the vast majority of my work has been with Indigenous children, families and communities.
Despite retiring in 2011, Judy is currently working as a mental health counsellor in Wapekeka First Nation.
"I am honoured to be a part of the Only Way Forward initiative and hope that our dialogue will bring about some meaningful change in Canadian society for the betterment of all peoples."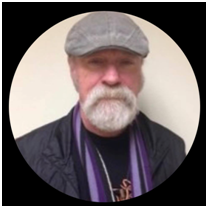 Rick Kelly, Just Us : A Centre for Restorative Practices
Rick Kelly lives, as a visitor, on the traditional lands of the Anishnaabeg people. He was first introduced to the restorative model thru an indigenous lens. He has been trained by a Buddhist, rogue teacher, police officer, pastor from youth detention and Kay Pranis at the Canadian School of Peacebuilding (CMU).
He has an MA in Restorative Practices, a BA in philosophy which he was told would doom him to a short and dead-end career, and an advanced diploma in youth work. Rick works to demonstrably unhook form the legacy of the predominant justice system in order to build ecosystems that are just and equitable. This is a continuous and evolving process of understanding and development.
Panel Three: Ways Forward
November 19, 7-9 pm EDT
A panel discussion on actionable steps to achieving possible alternatives.
Panelists: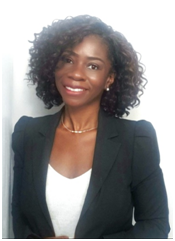 Jennifer Grant, Professor , Consultant , Facilitator, Manager and Advocate
Jennifer Grant is a faculty member in the Child and Youth Program at George Brown College. She also provides management consulting and coaching in the area of organizational change and equity work. She is a mother of one human baby ( who is no longer a baby) and two fur babies (a cat and a dog). During her free time, you can often find her sitting on a bench by the Toronto lakeshore sipping on a piping hot coffee.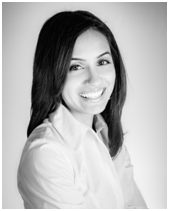 Christina Parker, Assistant Professor of Social Development Studies, Renison University College, University of Waterloo
Christina Parker is an Assistant Professor in the Social Development Studies Department at Renison University College, University of Waterloo. She conducts research on conflict dialogue, inclusion, restorative justice and peacebuilding education in schools and communities.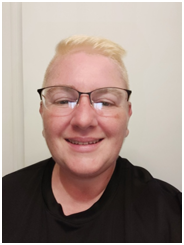 Sara A. Tessier, Coverdale Courtwork Society
Sara A. Tessier is a social justice advocate with lived experience who has spent the last 5 years working with and on behalf of some of the most marginalized, victimized, criminalized, and institutionalized men, women and youth in Canada. She has worked on the JEC project with John Howard, Elizabeth Fry Mainland Nova Scotia, and Coverdale Courtwork Society in supporting people exiting provincial jail during the Covid-19 pandemic.
She is an advisor for African Nova Scotian Affairs Mobilizing Partnership Program, a committee member for YWCA's Trafficking & Exploitation Services System LGBTQ+ cultural group and sits on the CAEFS Lived Experience Committee. Sara will be attending law school at Dalhousie University in the near future.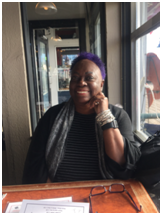 Monica Walters-Field, Canadian Friends Service Committee, Associate Member
Monica Walters-Field is an Arts and Crafts Designer and Educator who has worked as a teacher, program leader and craftswoman. As a committed lifelong learner, she has studied and worked in counselling, human rights education, gender equity, and indigenous rights issues. Monica served as an Observer at the United Nations Permanent Forum on Indigenous Issues for 10 years with CFSC.
Monica values her experiences of travel and volunteerism which offers opportunities of living and learning locally at home and abroad, forming friendships, connections and collaboration. This generates her participation with 'hope and imagination.'
Monica is a member of Toronto Monthly Meeting of the Religious Society of Friends (Quakers) and is an Associate Member of Canadian Friends Service Committee with a focus on Indigenous peoples' human rights.
Moderator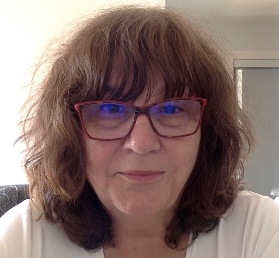 All Panels will be moderated by Nancy Russell, Program Coordinator of the Criminal Justice Program, Canadian Friends Service Committee (Quakers).
Nancy has been a part-time faculty member at Humber College for over 15 years and until recently held the position of Child Advocate at the Office of the Ontario Child Advocate for 10 years.
Throughout Nancy's 35-plus years in the field, she has worked both front line and management positions in many settings: children's mental health centres, youth justice facilities, group homes, outreach and hospitals in both urban and rural environments. Accomplishments at the Ontario Child Advocate include the Roy McMurtry Youth Centre Report ("it depends who's working"); You Are Not Alone/Be Our Ally (award winning campaign); Systemic Reviews; presentations to stakeholders across the province; Lead Facilitator for youth advisory groups at the Jeffrey Baldwin and Katelynn Sampson inquests.
Nancy also taught the Community Resources and Legislation course at Humber College for 10 years and hopes to continue her work supervising student community internships in the Child and Youth Care Program.
The Only Way Forward won't end here. Please stay tuned to hear more about plans to keep this project moving forward. Register here: https://www.eventbrite.ca/e/the-only-way-forward-shifting-punitive-perspectives-tickets-126593997053?ref=estw