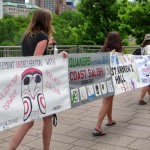 May 31st to June 3rd will be the closing events of Canada's Truth and Reconciliation Commission.
Watch this 1 minute video for an introduction to the closing events "Time for Reconciliation":  
As the TRC website says, "For more than 120 years, tens of thousands of Aboriginal children were sent to Indian Residential Schools funded by the federal government and run by the churches. They were taken from their families and communities in order to be stripped of language, cultural identity and traditions."
While Friends in Canada did not run Residential Schools, we have benefitted from the legacy of colonization and dispossession of the First Peoples of this territory. We must now engage with integrity.
KAIROS (of which Friends are members) is also helping to organize events across Canada.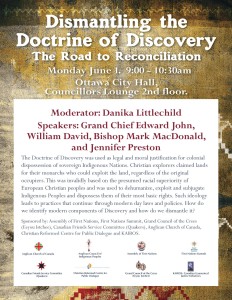 Canadian Friends Service Committee will be part of two events happening June 1st:
Find out more about CFSC's work in support of Indigenous rights.