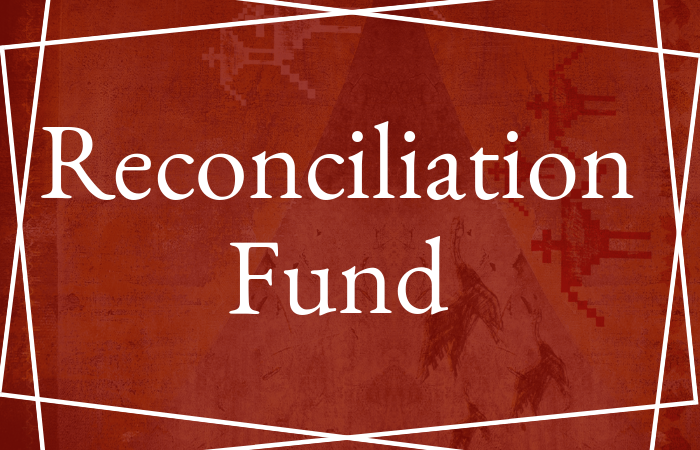 "I support the Reconciliation Fund out of a sense of responsibility, accountability, and obligation. As I have learned more about the failure of my settler predecessors to honour their treaty obligations, and about the damage of the residential school system, I've developed some appreciation of the past and continuing injustices that carry forward for both the Indigenous and settler descendants who call Canada home."
~ Tony McQuail, CFSC Reconciliation Fund donor

The CFSC Reconciliation Fund was established in 2017 in response to an individual Friend's leading to contribute to reconciliation by donating a portion of his annual income.
The purpose of the Fund is to support the grassroots, community-based efforts of Indigenous people in Canada who are working on cultural and language revitalization and other projects.
The Reconciliation Fund is assisted by a Grant Advisory committee, who advise on our decisions on grant applications. The Grant Advisory committee is made up of Indigenous individuals CFSC has worked together with for many years.
Individuals can donate to the fund however and whenever led: in the form of one-time donations, a monthly contribution, or as a percentage of their annual income.
Donate to the reconciliation fund
Projects funded in the past
2020 – Cowichan Elder Hul'q'umin'num, teacher, and knowledge keeper Philomena Williams, to bring in a fish leather expert for teaching this ancient skill.
2019 – Dan and Mary Lou Smoke for equipment to run their radio show, Smoke Signals
2019 – Haida Youth to attend the UN Permanent Forum on Indigenous Issues
2018 – Kontinonhstats – Mohawk Language Custodians Association (MLCA)
Learn more
Read an article from Tony McQuail about why he gives to the reconciliation fund.
Apply for funding
Indigenous applications are encouraged to apply for funding from the CFSC Reconciliation Fund (PDF).