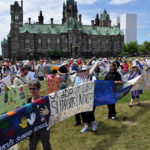 Let Justice Roll: Implement the United Nations Declaration on the Rights of Indigenous Peoples is a new resource from the ecumenical justice coalition KAIROS. It reiterates Canadian churches' commitment to the full implementation of the UN Declaration called for by the Truth and Reconciliation Commission of Canada. CFSC joined other churches and KAIROS staff in supporting the drafting of Let Justice Roll.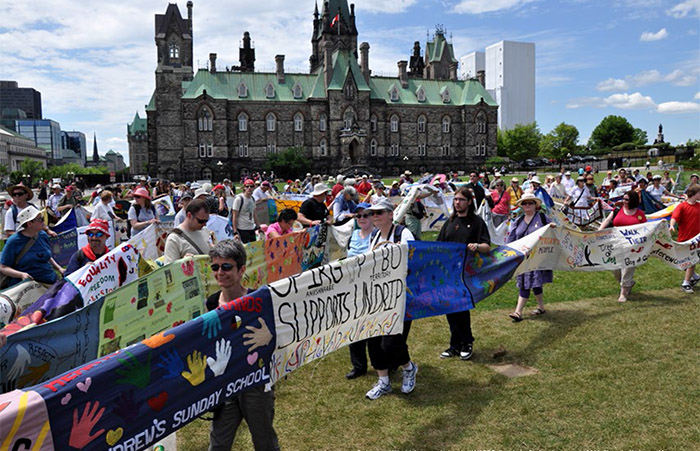 The document includes key information about the Declaration, theological reflections, information about meeting with your Member of Parliament, making banners to support the Declaration, and links to further resources.
KAIROS_UN_Declaration_Resource_Final_MAR29B_LORES

Download this document (PDF).

Learn more about the UN Declaration on the Rights of Indigenous Peoples.