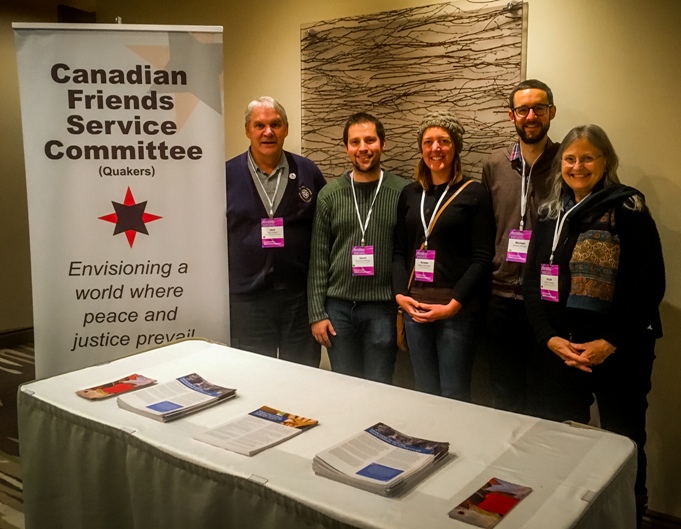 The worldwide community of Quakers has worked on concerns related to criminal justice for over 350 years. These stem from experiences in the seventeenth century of being imprisoned for our beliefs.
Our work is rooted in penal abolition (PDF) – seeking to eliminate the punitive mindset which pervades society and justice systems by transforming harmful approaches to ones that are healing.
CFSC's work has focused on improvements to the treatment of prisoners, restorative and transformative justice, and the needs of victims (learn more about the history of our criminal justice work). The present focus is on justice systems and their effects on children and youth.
Our work and beliefs about criminal justice
Canadian Quakers believe that justice must be compassionate and focus on healing rather than punishment. Our work at CFSC is rooted in penal abolition which seeks to eliminate the punitive mindset that focuses on punishing offenders. The fostering of justice as healing is the ground from which our methods, processes and partnerships emerge.

CFSC works toward discerning, developing, and encouraging responses that actively prevent harm, repair harm, and move beyond harm in relation to the justice system. We do this in ways that balance the needs of all parties and are concerned for society as a whole. We actively promote alternatives to prisons and we encourage the use of restorative and rehabilitative practices.

We take action in the following ways:
Public education through workshops, resources and facilitating dialogues;
Policy influencing through consultations and stakeholder engagement at the Canadian and international levels;
Providing small community grants and supporting local grassroots organisations;
Researching and monitoring of key issues; and
Working in partnership with justice networks and organisations to support, strategise and action our beliefs.
Currently, CFSC has two priorities in the criminal justice system: the rights of children and youth with parents in custody, and the benefits of Restorative Justice and alternatives to prisons. CFSC also does work outside our priority areas as appropriate and necessary.

Learn more about our specific areas of work
Contact us for more information.