CFSC supports nonviolent work on Burnaby Mountain
[caption id="attachment_5403" align="alignright" width="300"] Fred Bass (Vancouver Monthly Meeting) in RCMP wagon on Burnaby Mountain, Nov 27, 2014[/caption] We write to express our support for, and solidarity with, those working on Burnaby Mountain to stop the expansion of the Kinder Morgan pipeline. Quakers are good citizens who seek lawful ways to ...
CFSC Annual Appeal 2014
Download our annual appeal in PDF or read on!     If you are mailing in a donation you can print and send in our donor card too.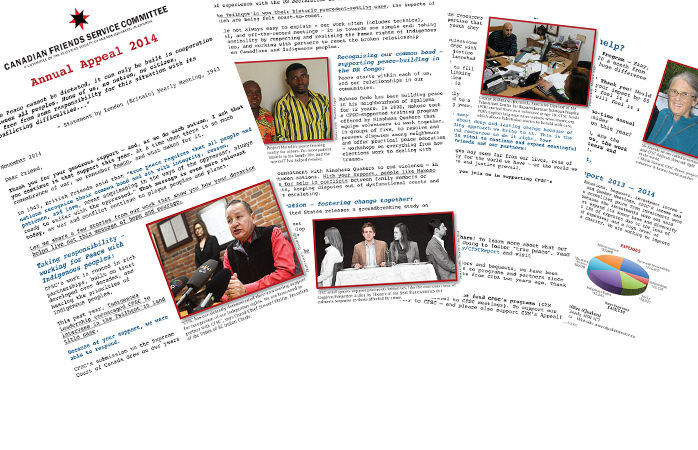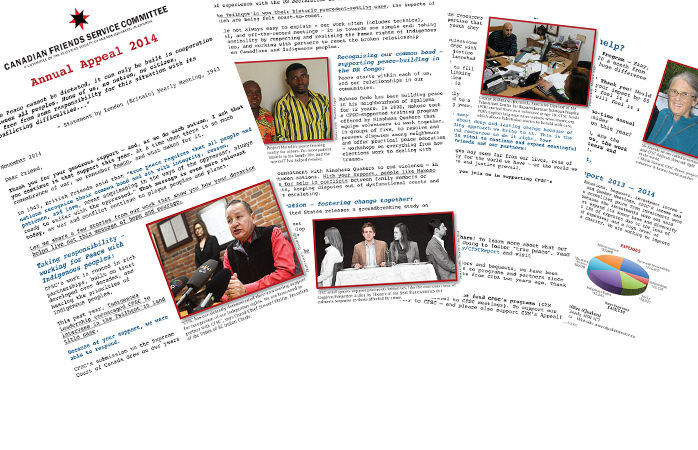 Open letter: Canada should ratify Optional Protocol to the Convention against Torture
The Right Honourable Stephen Harper Prime Minister of Canada 80 Wellington Street Ottawa, Ontario K1A 0A2   Dear Prime Minister, We are a range of organizations across Canada from many different backgrounds, including faith groups, human rights organizations, legal groups, women's equality organizations, ethno-cultural groups, trade unions and many more. We are writing this ...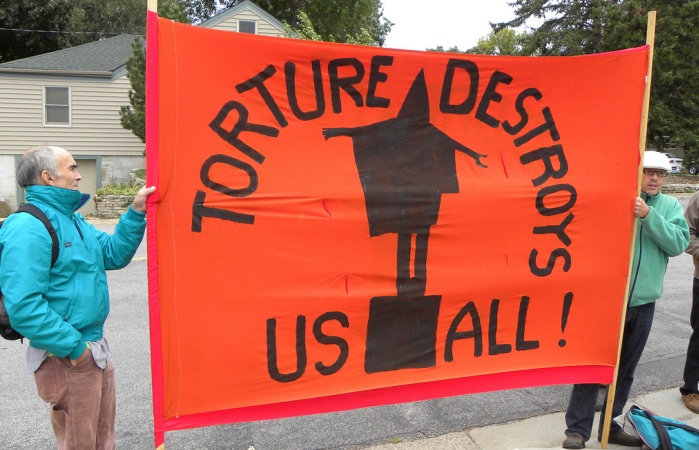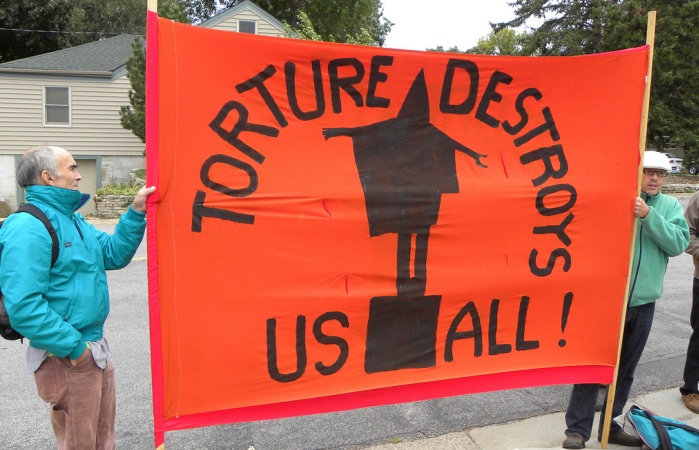 December 12th, 2014
We write to express our support for, and solidarity with, those working on Burnaby Mountain to stop the expansion of the Kinder Morgan pipeline. Quakers are good citizens who seek lawful ways to promote changes within society and to make known our concerns. However, as a last resort, those Friends who are led to do […]