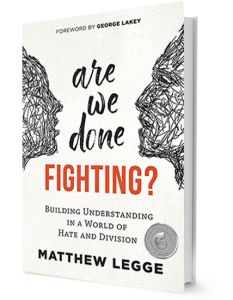 In the face of major challenges that polarize us, research reveals something surprising: you have more power thank you think.
Discover your power and the unexpected ways you can use it. Learn how to transform destructive conflicts.
You'll be joining people from around the world for a free online workshop series to hone your listening, communication, and creativity. Together let's build up our peace skills!
Each week you'll do a short reading and some activities from the award-winning book Are We Done Fighting? Building Understanding in a World of Hate and Division.
It turns out that a lot of our common sense approaches to building understanding across divides—from disagreements at work to large scale social problems—don't work. But this book, full of carefully collected stories and practical tips about what does work, is poised to be a game-changer.
The workshop series has run 17 times with more than 250 people taking part. It's offered based on demand. As soon as enough people are registered for one of the two time slots, the series gets scheduled to start.
Leading figures in peacebuilding and human rights promotion are calling this book "a joy," "exceptionally valuable and timely," "a much needed antidote against the risk of depression and despair," and "enabling, practical, and clear-minded."
Note that this book and workshop series are designed for a general audience. They're relevant and open to everyone and you are not expected to be a Quaker or be interested in Quakerism to attend.
Peace skills in action
Drawing from the book, this free workshop series will help you develop skills that you can use in all aspects of your life.
"The book and the course itself was FAR MORE than I had anticipated. The facilitators were knowledgeable, sensitive, and supportive. I am sad it is over…. It was so wonderful."—workshop participant (from anonymous feedback survey)
"I thought it would be a more intellectual exercise, which I was open to. Instead it turned out to be a more emotional, deeper experience than that."—workshop participant (from anonymous feedback survey)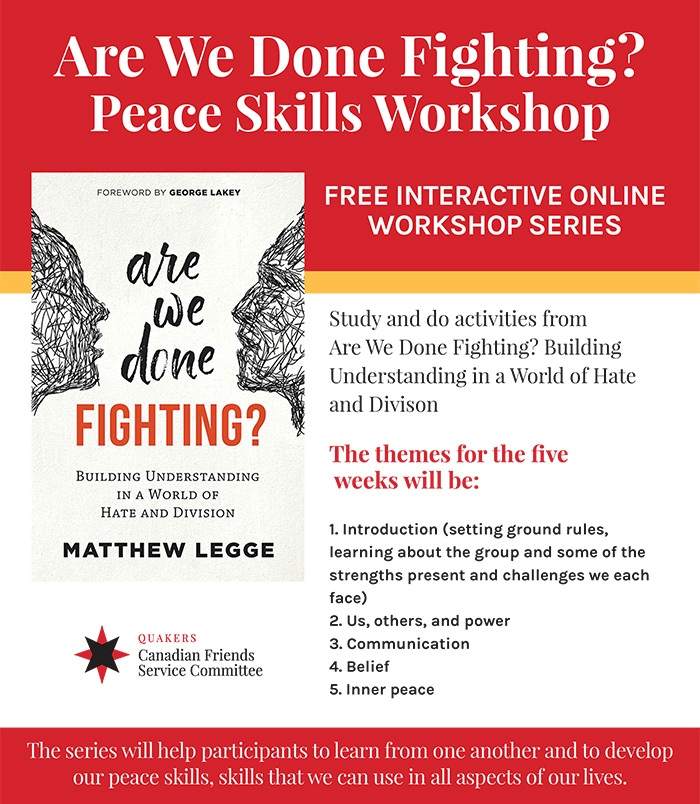 The results are in—people find these workshops deeply practical.
The sessions were such an important motivator for me, and confidence building."—workshop participant (from anonymous feedback survey)
Feedback on our anonymous surveys is clear: people enjoy and recommend this series. Workshop participants tell us all sorts of stories of how they're benefitting from the skills they sharpened. They feel empowered to transform conflicts and build understanding.
"I really felt a sense of connection and care for each other in the group."—workshop participant (from anonymous feedback survey)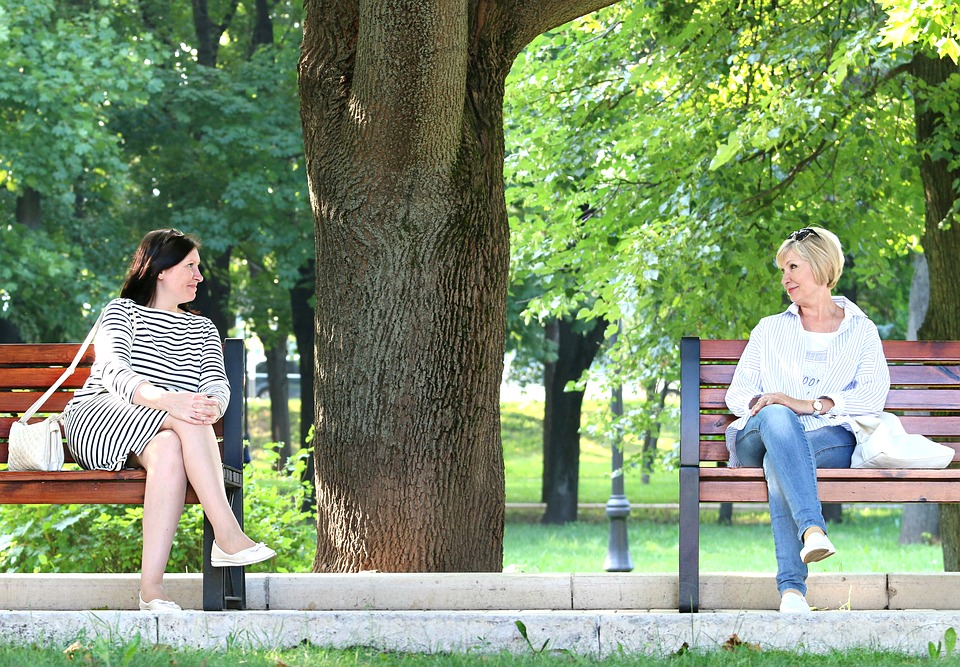 "Get ready to think in new ways with respect to conflict."—workshop participant (from anonymous feedback survey)
These sessions require your active participation.
Each session is 90 minutes long and each week builds on the previous week. For that reason, no new participants join the group if they haven't taken part in at least one of the first two weeks.
"My attitudes changed. Be open to that happening to you."—workshop participant (from anonymous feedback survey)
Register
Simply fill in the form below to express interest in joining the next time the series is offered. We'll be in touch as soon as enough people are signed up and the series is scheduled to begin.
If the form below isn't working for you, or if you have any questions or ideas to discuss, please contact us.
Get your copy of Are We Done Fighting? available in paperback, ebook, and audiobook.