What would a world without prisons look like? This provocative question is addressed in a new double-sided handout from Canadian Friends Service Committee—the peace and social justice agency of Quakers in Canada.
The handout, Alternatives to Prison, highlights: community-based sentences; Restorative Justice; education, employment, and training; addiction and mental health services; Healing Lodges; and what can be done about the "dangerous few."
Download the handout in PDF or contact our office for print copies.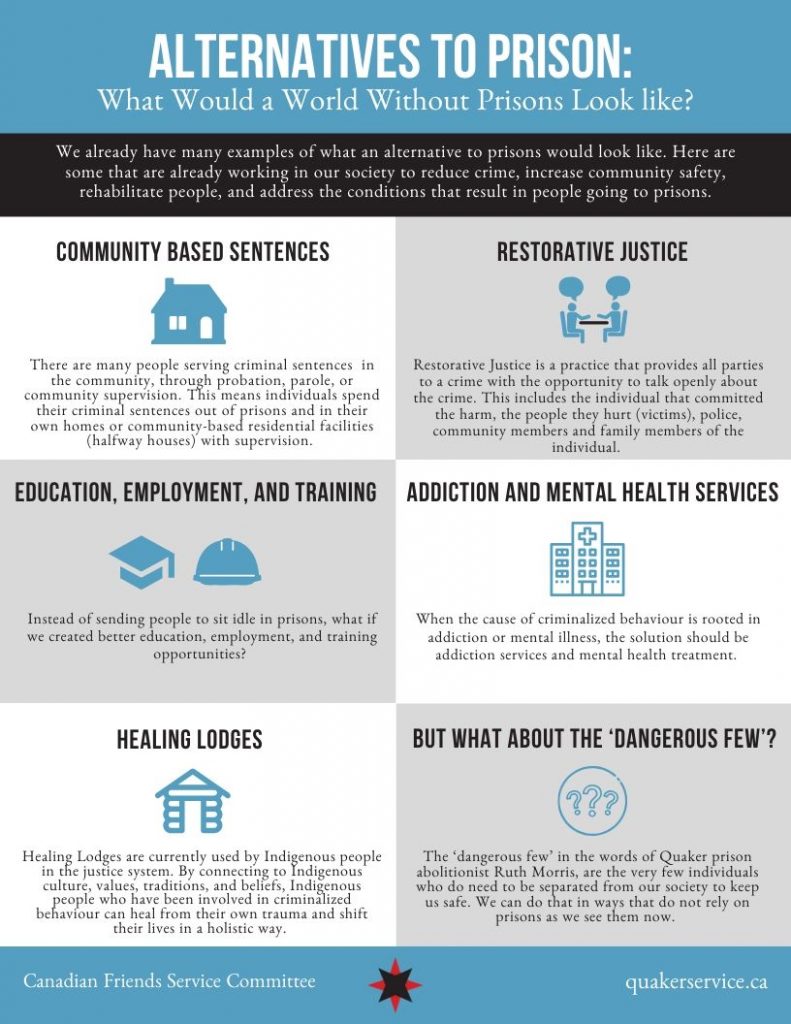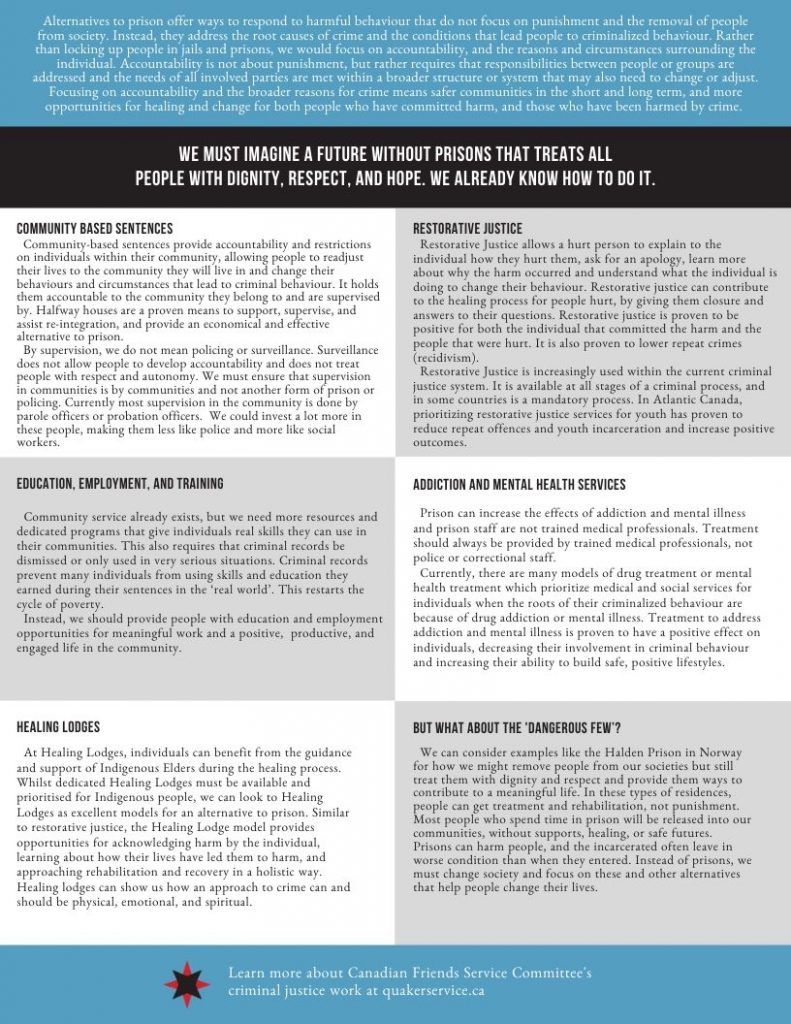 Learn more about our criminal justice work.