September 30th is the first National Day for Truth and Reconciliation, established by the federal government in response to Truth and Reconciliation Commission Call to Action #80.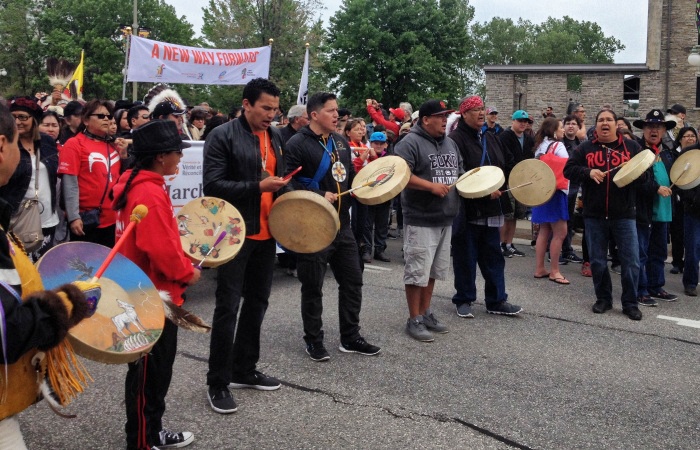 The CFSC office will close on September 30. We encourage you to engage with the following resources to learn more about reconciliation:
Indigenous Voices—A video project where several of our Indigenous partners shared with us their answers to common questions about reconciliation.
Truth and Reconciliation: Quakers in Action—A guide to help Friends and others engage with the TRC's Calls to Action
Truth and Reconciliation: A Guide for Canadian Quakers—Developed at the close of the TRC in 2015, this guide offers many resources that continue to be relevant today.
Further resources on Indigenous peoples' human rights.
We are also active members of the Coalition for the Human Rights of Indigenous Peoples, which has many other relevant resources to help you learn about Indigenous peoples' human rights and reconciliation.
You can also consider making a donation to the Reconciliation Fund.