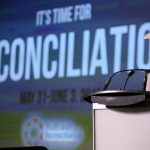 The following open letters were sent by Canadian Quaker bodies following the discovery of unmarked graves of Indigenous children at the sites of former residential schools.
Letter from Vancouver Monthly Meeting
Dear Prime Minister Trudeau,

Vancouver Monthly Meeting of the Religious Society of Friends (Quakers) is writing to urge your government to action as we grieve the discoveries of graves of children made by Nations across Canada. Although Quakers ran no residential schools in Canada, they did in the United States and we feel a responsibility as a faith community to address the injustices committed in the name of religion. We are grieving alongside all Indigenous peoples whose children never made it home from residential school, and with all residential school survivors and their families, who have carried this trauma for so long.

Some of us visited the Kamloops Indian Residential school site as part of a Quaker gathering in Sorrento, BC in May 2019 and were told by the guides of the horrors of that place and how instrumental these schools were to Canada's genocide of Indigenous peoples. Even knowing this tragic history and reading the TRC's final report that devoted an entire volume to Canada's Residential Schools, Missing Children and Unmarked Burials, we were still greatly disturbed to learn of these horrific discoveries.

We recognize that what occurred at these sites thus far are not isolated events and we expect that there will be similar discoveries of children's remains at other residential school sites. Non-Indigenous people who live in Canada continue to benefit from colonialism, which means we all have an active role to play in decolonization and reconciliation. We are also aware that this work going forward must have a trauma informed lens.

We urge your office to take immediate action in the wake of these findings, including:

Ensuring that the committed funds for Indigenous peoples wishing to carry out investigations to find the graves of children who never returned home from residential schools are provided in a way that is barrier-free and ongoing. The administration of these funds and associated programs must be conducted through a trauma informed lens.

If more funds are needed to carry out this necessary work, these funds must be made available immediately. Funds should also be present to support communities throughout the long journey of grief and commemorating these lives lost.

Swift and thorough implementation of the TRC's 94 Calls to Action that fall under the authority of the federal government, following the urging of the TRC Commissioners in December 2020.

Meaningful collaboration and cooperation with Indigenous peoples on the national action plan to implement the UN Declaration on the Rights of Indigenous Peoples following the passage of recent legislation.

We hope the media attention surrounding these discoveries reignites the political will to advance the TRC's Calls to Action, to implement the UN Declaration on the Rights of Indigenous Peoples and the Calls for Justice of the National Inquiry into Missing and Murdered Indigenous Women and Girls. These reports and the recent findings highlight the importance of meaningful reconciliation and strengthen our resolve to take action.

In peace,

Rob Hughes
Clerk
Vancouver Monthly Meeting of the Religious Society of Friends (Quakers)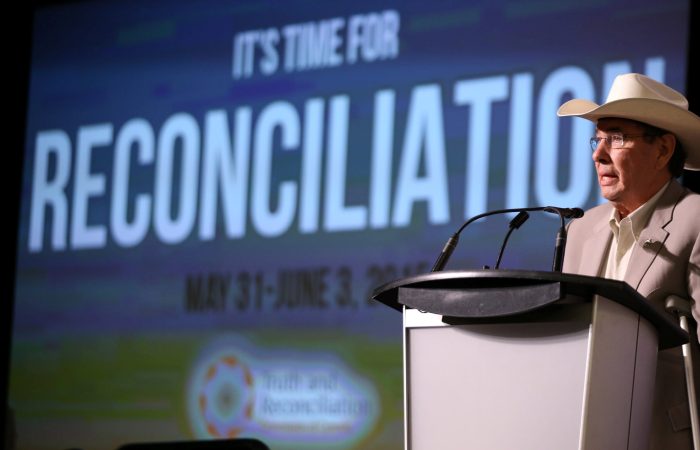 Letter from Hamilton Monthly Meeting
Dear Justin Trudeau:

We, the Quakers of Hamilton Friends' Meeting, are writing to you today from the ancestral homelands of the Haudenosaunee and Anishinaabeg. We are writing about the discovery in late May of the remains of 215 children at the Kamloops Residential School, and the more recent discoveries of unmarked graves at four additional Residential Schools.
We were deeply saddened when we originally learned from the Truth and Reconciliation (TRC) Report about what had gone on at the Residential Schools. Particularly troubling was the estimate in the TRC Report that about 3,200 children had perished while at the Residential Schools. The Centre for Truth and Reconciliation had more recently updated the number of estimated deaths to 4,100: whatever the number, this was a brutally high death rate.
But the recent findings of over 1,100 children's remains at just 5 residential schools raises serious concerns about whether the true death toll may be much higher, given that there were about 140 Residential Schools in total.
The Canadian Human Rights Commission (CHRC) issued a Statement on June 3rd, 2021 entitled: "Investigate the Grounds of Every Residential School in Canada". A copy of that statement is attached to this letter.
The CHRC Statement includes the following recommendations:

"The Truth and Reconciliation Commission's 94 Calls to Action include six calls related to missing children and burial information. The CHRC calls for implementation of these Calls to Action without delay."
"Governments and churches must work with and support Indigenous communities to locate other unmarked graves, and to ensure that the families and communities of these children are informed and able to commemorate their lost loved ones as they deem appropriate. These efforts must be led by Indigenous peoples, informed by their wishes, and respectful of their rights."
"Residential school survivors and Indigenous communities have long carried the pain and grief from firsthand knowledge of what happened to these children. It is long past time for all non-Indigenous people in Canada to take on our share of this knowledge, and the resulting responsibility. Without truth, there can be no reconciliation."
We urge your government to implement these recommendations forthwith. Moreover we urge your government to ensure that the funds it has pledged for the necessary investigations are sufficient to cover that work at all schools and that such funds are promptly and fairly distributed—so that Indigenous peoples in Canada at last are able to commemorate their lost loved ones, and so that all Canadians can take on their share of this knowledge and the resulting responsibility.
Please respond to this letter, and confirm the actions your government will be taking.
Yours sincerely,
Shirla Schellenberg, clerk
Hamilton Monthly Meeting of the Religious Society of Friends
Cc:
David Lametti, Minister of Justice and Attorney General
Carolyn Bennett, Minister of Crown Indigenous Relations
Marc Miller, Minister of Indigenous Services
Rob Moore, Official Opposition Critic for Justice Conservative Party of Canada
Alistair MacGregor, Deputy Critic for Justice NDP
Randall Garrison, Critic for Justice NDP
Rhéal Fortin, Critic for Justice Bloc Québecois
Cathy McLeod, Official Opposition Critic for Crown-Indigenous Relations Conservative
Party of Canada
Gary Vidal, Official Opposition Critic for Indigenous Services Conservative Party of Canada
Jagmeet Singh, Critic for Crown-Indigenous Relations and Indigenous Services NDP
Sylvie Bérubé, Critic for Crown-Indigenous Relations Bloc Québecois
Annamie Paul, Leader Green Party of Canada
Elizabeth May, MP for Saanich—Gulf Islands, BC
Karina Gould, Minister for International Development, MP for Burlington, ON
Filomena Tassi, MP for Hamilton West-Ancaster-Dundas ON
Perry Bellegarde, National Chief of the Assembly of First Nations
Letter from Canadian Yearly Meeting (the national body of Quakers in Canada)
Dear Justin Trudeau,
Quakers across Canada have felt deep concern for the rights and needs of Indigenous peoples in this country for many years. The service arm of our national body, the Canadian Friends Service Committee (CFSC), has a longstanding sub-committee for Indigenous rights work. No doubt you are aware that the General Secretary and Indigenous Rights Program Coordinator for CFSC, Friend Jennifer Preston, was a strong advocate for Parliament's preparation and passage of Bill C-15 in support of the UN Declaration on the Rights of Indigenous Peoples. CFSC also tracked carefully the proceedings of the Truth and Reconciliation Commission, and Jennifer Preston was closely involved in the closing ceremonies.
It is encouraging to learn about recent commitments on the part of the government to provide increased funding for initiatives to promote truth, especially in regard to the deaths of children at former residential schools, to support Indigenous communities as they live through the impacts of those deaths and the resultant trauma, and to make greater efforts at genuine reconciliation between the peoples who have stewarded this land for millennia and those who have in so many ways dishonoured and displaced them. The $321 million announced on August 10th is significant on many levels.
It is unfortunate that the suspension of Parliament in order to conduct an election has caused some of these plans to be placed on hold. We trust that the funds already committed to the ongoing search for unidentified graves cannot be withdrawn or compromised in any way, as this is a necessary process. As much as possible, the rest of the funds must also be made untouchable for any but the designated purposes. Six years ago, you promised to answer positively the 94 Calls to Action of the Truth and Reconciliation Commission. There is much to be done.
We encourage you and all members of your government, as you conduct your campaign, to keep all the promises in mind, to confirm them to voters, and to remain committed to them. Should it be the case that a Liberal government is not returned to Parliament, we encourage you to urge a new government, in the strongest possible terms, to carry out the initiatives you have begun.
In Friendship and hope,
Marilyn Manzer, Presiding Clerk
Beverly Shepard, Mentoring Clerk
Learn more about reconciliation.