Indigenous Peoples' Human Rights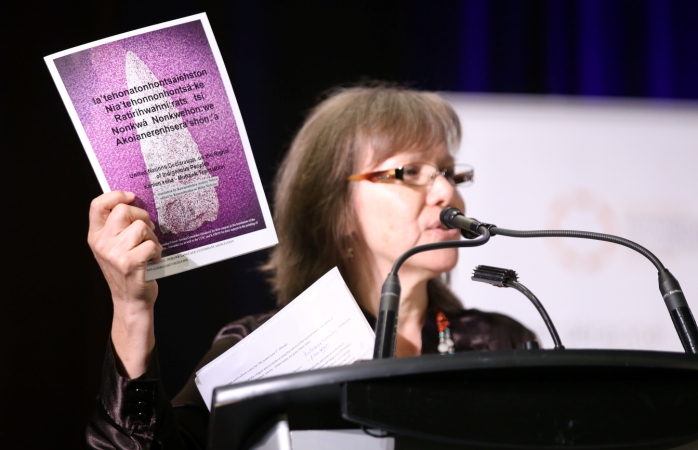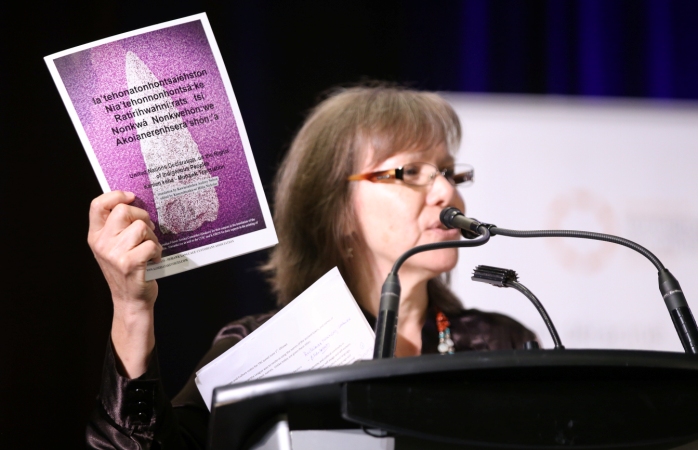 We cannot have peace without justice. Indigenous peoples do not have justice, and so we are led to walk alongside and support our Indigenous partners in their struggles for it. Friends need to develop and nurture relationships of trust and mutual respect between ourselves, others in Canada, and the Indigenous peoples of this territory.
In our work in support of Indigenous peoples' human rights we:
work with Indigenous partners to educate ourselves and the wider Canadian society;
raise Friends' awareness of the concerns of Indigenous peoples, and to stimulate Friends' active participation in the process of reconciliation;
provide small grants to grassroots Indigenous groups working for self-empowerment;
focus on Indigenous peoples' human rights issues such as land rights and self-determination; spirituality (acknowledging the right of peoples to worship in the way of their own cultures and faith traditions); and Indigenous rights as affirmed in the United Nations Declaration on the Rights of Indigenous Peoples, and as protected under the Canadian Constitution;
engage in dialogue with governments, corporations, and international organizations such as the UN.
All of CFSC's work uses the UN Declaration on the Rights of Indigenous Peoples as a framework, and seeks its full implementation in Canada and internationally.

Building Bridges 2016 – CFSC staff Jennifer Preston.
Learn more about our Indigenous rights work: