The use of imprisonment as a main response to a wide variety of offences against the law is not a tenable approach in practical terms.
~ David Daubney
(from a parliamentary standing committee's review of Canada's corrections system)
CFSC's criminal justice work arises from a vision of penal abolition – seeking to eliminate the punitive mindset that pervades society and justice systems. Changing this mindset means transforming harmful approaches to ones that are healing. The term "penal" originates from the Latin and Greek words for punishment, and to "punish" is to cause suffering. It is the suffering inherent in the justice system that Quakers wish to abolish − for victims, perpetrators, institutional staff, families and communities.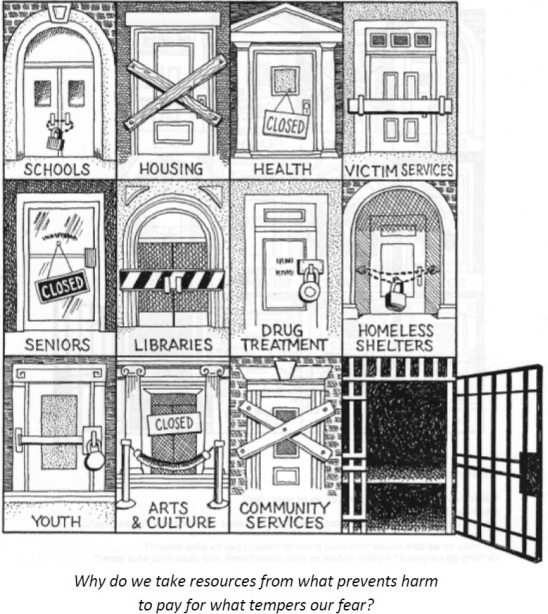 Education and outreach to Quakers
Promoting and supporting alternatives
Justice should be compassionate, forgiving and healing – restorative, not retributive. We want to change attitudes and encourage the criminal justice system to move towards this vision of justice.

~ Quaker Peace and Social Witness, Crime, Community, and Justice Sub-Committee, July 2009