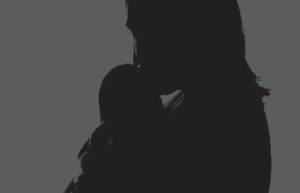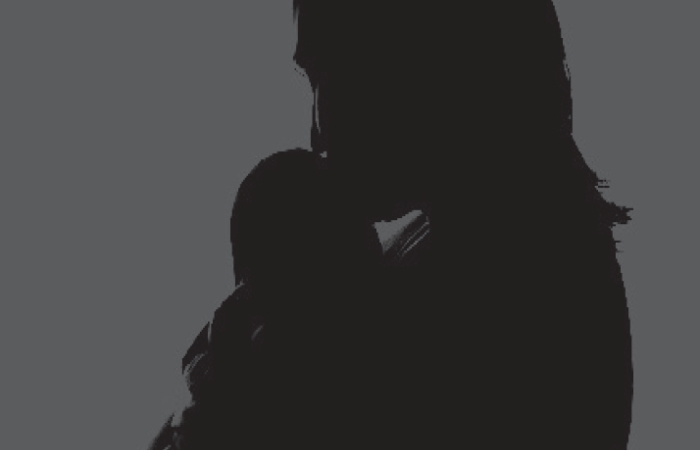 Guidelines for incarcerated women with children

In 2015 an international coalition of researchers released a set of Guidelines (PDF) that will set national standards for the treatment of incarcerated women who are pregnant or in custody with children.
CFSC welcomes and endorses the Guidelines for the Implementation of Mother-Child Units in Canadian Correctional Facilities, which come on the heels of a BC Supreme Court ruling that ordered the reinstatement of a cancelled mother-baby program at a women's prison.
The Guidelines were drafted by the Collaborating Centre for Prison Health and Education (CCPHE). CFSC, with support from human rights experts at the Quaker UN Office – Geneva, was a member of the working group that developed the 15 recommendations.
"We call on provincial ministries of children and family development, health and justice, regional health and social service authorities, non-governmental organisations, and community groups to begin implementing the guidelines nationally in their work," said Dr Amy Salmon, a member of the CCPHE planning committee.
1. The best interests and safety of the child are a primary concern in addition to the rights of the mother.

2. Protection of the family unit is at the core of our societal value system and is entitled to protection by the state. The woman defines who members of her family unit are.

3. Preserving the integrity of the mother-child relationship should be a priority at all times and is the responsibility of all service providers. Any practice that separates a child from her/his mother (for any reason other than the safety or well-being of the child or the well-being of the mother), and does not provide for the maintenance of the mother-child relationship, harms the family unit.

4. Canadian correctional gender-based statements of philosophy affirm that correctional practices should be responsive to the needs of women both inside a correctional facility and in the community.

5. All efforts should be made to seek out supportive community alternatives to custody for women giving birth during their sentence.

6. Child safety is the shared responsibility between the child protection authorities and the ministries of health and justice (including correctional staff and hospital staff).

7. Women are incarcerated for many reasons, and only some reasons are associated with child protection concerns. Therefore, correctional mother-child care should be reviewed on a case by case basis, with child protection authorities' involvement in cases only where deemed appropriate

8. Woman-centered care should be implemented in correctional facilities, using the same standards as the community, recognizing that incarcerated women are valued as key informants for all decisions for their care and their future, including defining their own family.

9. Pregnant and parenting incarcerated women should be informed of their choices and rights.

10. Women's religious, cultural and spiritual customs and beliefs relating to pregnancy, giving birth and parenting should be respected without compromising safety and security.

11. Respectful and trauma-informed care that is sensitive to the needs of those recovering from past trauma and/or substance use challenges should be offered to all incarcerated women; correctional staff should be responsive to the impacts of physical, psychological and/or sexual violence in women's lives.

12. Pregnant or postpartum incarcerated women should receive appropriate individual holistic health care, in the form of an individualized health care plan, which is developed in collaboration with a qualified health practitioner. Within correctional facilities, pregnant and postpartum women, and their babies and children, should be offered adequate and timely nourishment, a healthy environment and regular exercise opportunities, similar to that offered in the community.

13. It is important to identify and build on strengths and protective factors of incarcerated women, their families and their communities. Focusing on protective factors such as improving housing and nutrition can improve outcomes for mothers and their children, thereby reducing harm.

14. When planning for release, a continuum of help should be accessible and offered to women and their families, in order to support and to respect women's goals for change. In addition, integrated case management, including continuity of medical care, should be actively supported on release to community, in order to nurture and stabilize mother-child relationships.

15. Collaborations are fostered between correctional facilities/ministries and community health organizations/ ministries in order to provide seamless care for mother-child unit participants.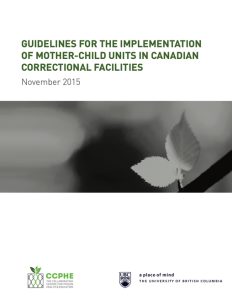 CFSC clerk Lana Robinson said, "CFSC welcomes these guidelines as a timely, supportive and necessary framework for organizations and service providers to help meet the challenges of providing appropriate assistance for incarcerated mothers and their babies."
Canadian Friends Service Committee is the national peace and service agency of Quakers in Canada. CFSC works for immediate and long-term changes towards a peaceful, sustainable world community.
Find out more about our work to support the children of incarcerated parents.