Prisoners' Justice Day began in the 1970's in Canada. On August 10, 1974, Eddie Nalon took his own life in the segregation unit of Millhaven Maximum Security Prison in Bath, Ontario. August 10 is the day that prisoners have chosen to fast, pray, and refuse work in remembrance of Eddie and all incarcerated persons who have suffered and died in prison.
Every year on Prisoners' Justice Day, committees and community groups help to support this direct action by raising awareness about past and present injustices in Canadian correctional institutions. For Prisoners' Justice Day 2021, CFSC developed an infographic explaining why Canada needs to abolish prisons.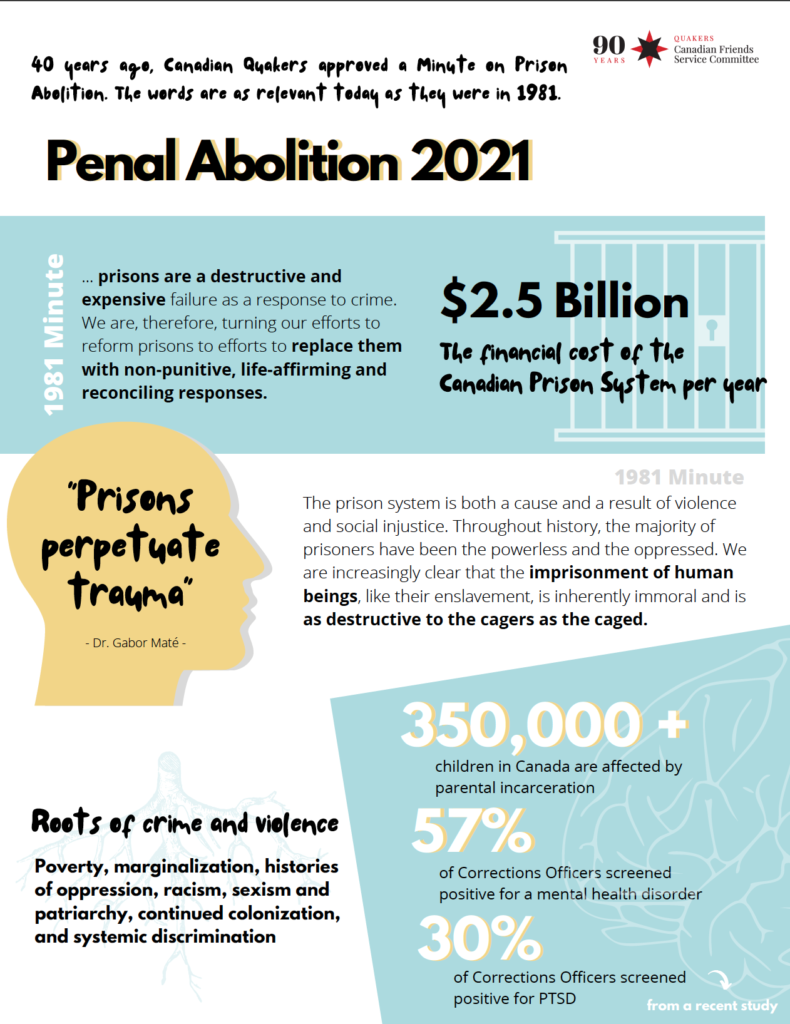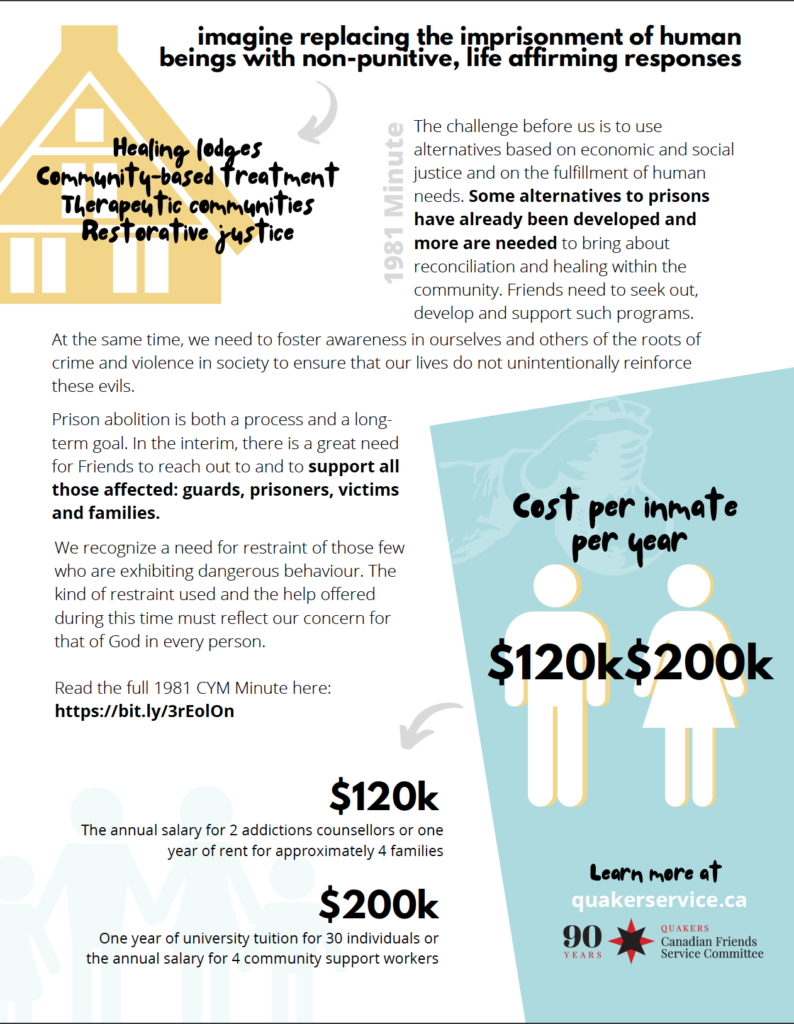 Download this infographic in PDF for sources of the numbers used.
Read our handout Alternatives to Prisons.