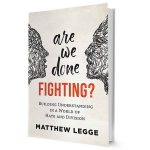 Canadian Friends Service Committee is offering a free interactive peace skills workshop series! You can join a group to study and do activities from our award-winning book Are We Done Fighting? Building Understanding in a World of Hate and Division.
Leading figures in peacebuilding and human rights promotion are calling the book "a joy," "exceptionally valuable and timely," "a much needed antidote against the risk of depression and despair," and "enabling, practical, and clear-minded."
The series helps us to learn from one another and to develop skills that we can use in all aspects of our lives.
The book and the course itself was FAR MORE than I had anticipated. The facilitators were knowledgeable, sensitive, and supportive. I am sad it is over…. It was so wonderful."—workshop participant (from anonymous feedback survey)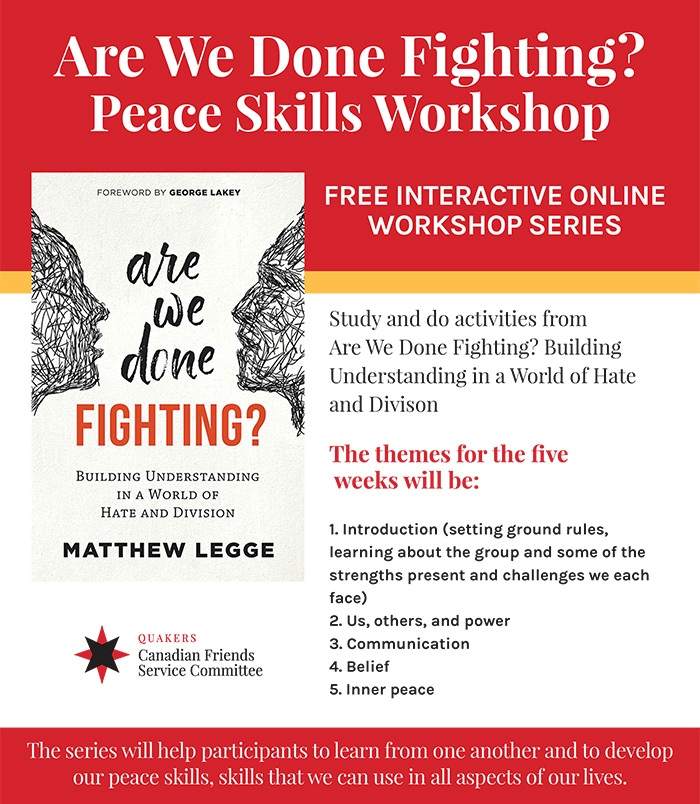 100% of participants said they would recommend these workshops.
Current groups are full but you can fill in the form below to register your interest for the next offering.
We start the full series again with a new group once 20 people are signed up. Exact dates and times are decided based on what works for the most registrants.
The themes for the five weeks are:
Introduction (setting ground rules, learning about the group and some of the strengths present and challenges we each face)
Us, others, and power
Communication
Belief
Inner peace
There will be an optional sixth week in case participants want to discuss additional material in the book not covered in these sessions.
Expect to wrestle with some new ideas and to engage both your heart and head."—workshop participant (from anonymous feedback survey)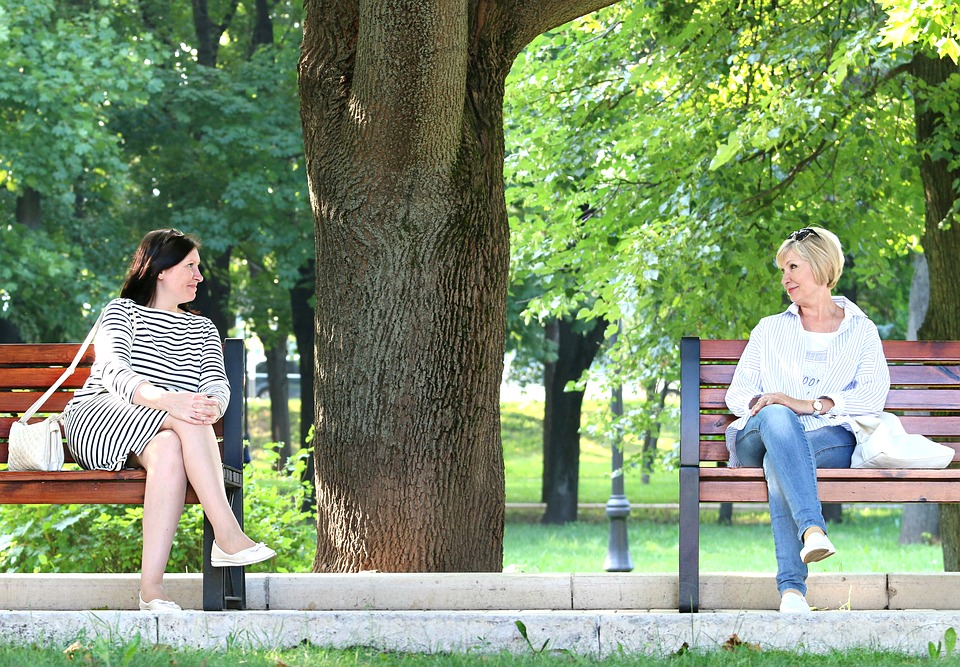 While we need to maintain our physical distance, we can still come together virtually to build life-enriching connections.
Get ready to think in new ways with respect to conflict."—workshop participant (from anonymous feedback survey)
Peace skills are best built together, so these sessions will require active participation from everyone. Each week will build on where we left off the previous week. For that reason, no new participants will be able to join if they haven't participated in at least one of the first two weeks. Each session will be 90 minutes long.
If the above form is not working or if you have any questions or ideas to discuss please contact us.