In his newest piece for Psychology Today, CFSC's Matt Legge looks at the power of rituals in conflict transformation. Here's an excerpt:
After an intense disagreement with a spouse or friend, it can feel like you're stuck in a loop going over the painful details. Maybe you snapped and are disturbed about how you acted. Or maybe just the general unpleasantness of the interaction has left you reeling, wondering what went wrong and how to prevent it from happening again.
Many of us, at this point, turn to conflict management books and seminars to help us analyze our conflicts and give us steps to take.
An intellectual and analytical approach like this can be helpful, but it's important not to think of it as "the right way" to address conflicts.
One downside to dissecting your conflicts to try to figure them out is that while doing it, you might go "into your head." You might be sitting still and doing a lot of evaluation of what happened. Usually, you'll then develop some story about why you're right and maybe think about what techniques to try to get the other person to do what you want them to do.
After all this work, you can still feel stuck, though.
Have you tried something simpler: Instead of sitting still and thinking, engaging your full body through rituals?
Being Analytical Isn't Your Only Option
In his book Preparing for Peace: Conflict Transformation across Cultures, Professor of International Peacebuilding John Paul Lederarch explains that in many places, conflicts are successfully transformed without ever being abstractly analyzed.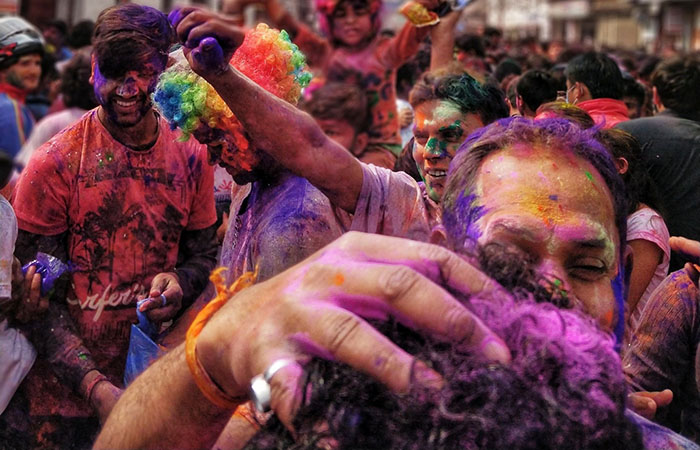 People don't focus as much on revisiting details and figuring out who did what to whom or who deserves what now. Instead, many of the world's people focus on the whole person and relationships.
This can take a variety of forms. Often, conflicts are transformed by communities, not just the individuals involved. Shared rituals and ceremonies everyone knows how to perform are used to tap into transformative power, creating space for deep shifts of old conflict patterns.
Stories, proverbs, and teachings are given–in particular by trusted third parties like elders–to offer advice and wisdom to reorient the parties in the conflict who have temporarily lost their way.
Conflict patterns are felt, experienced, and redirected through dance, music, theater, and other arts. Communities eat together and perform other shared rituals like spiritual ceremonies that involve prayer, purification, and transformation.
A central focus of all of these activities is changing hearts–helping parties to recall their society's prosocial values, to feel, and to embody improved relationships with each other.
Keep reading this post on Psychology Today.
Learn more about conflict transformation and practice your skills in a free workshop.