Canadian Friends Service Committee, the national peace and social justice agency of Canada's Quakers, releases a newsletter three times a year. It's available in print copy to donors and online for everyone.
The Winter 2023 edition of our newsletter Quaker Concern is out now!
Inside you'll find three full-length articles plus highlights from our recent activities and travels in support of justice and peace.
You can read the current issue (as well as past ones) online or download it in PDF.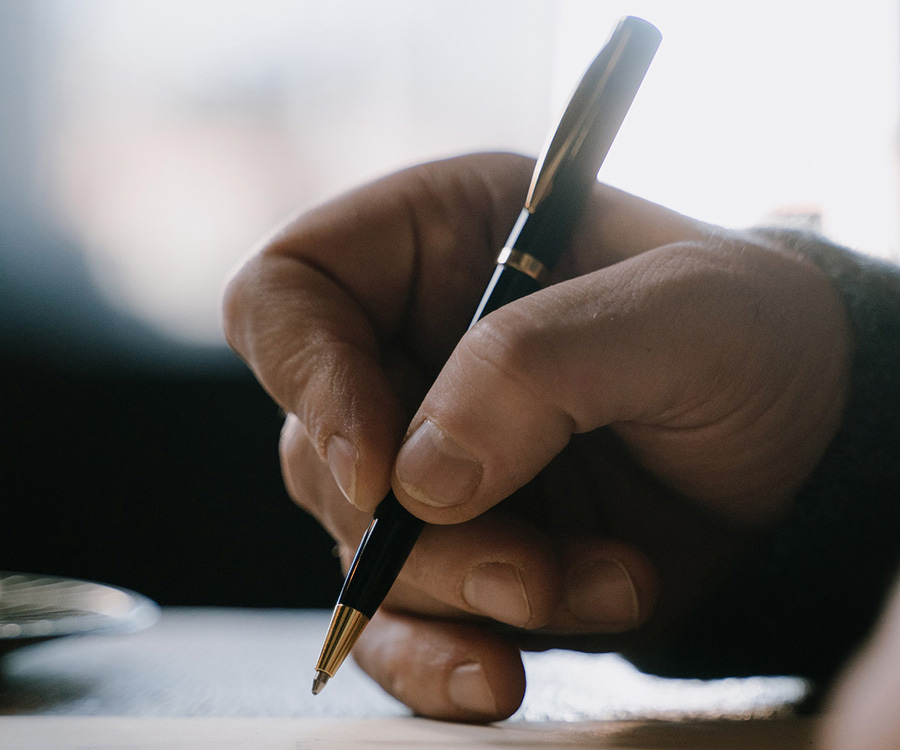 Through the bars: making connections
By Nancy Russell
Have you ever had a pen pal? Was it a good experience? Did you learn about where they lived, their customs and culture, or perhaps their life circumstances, including the joys and the sorrows?… Keep reading ››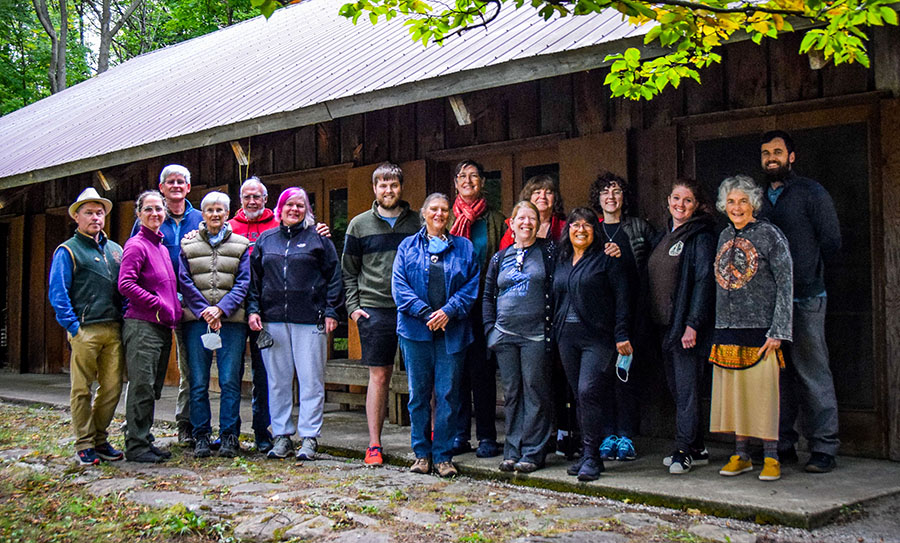 What does theory of change have to do with justice and peace?
By Sarah Forrest and Matt Legge
You may have heard the term "theory of change" (ToC) used in recent years. There are many perspectives on how to use a ToC, including as: a way to track progress toward goals, an instrument to guide funding, and a communication tool. Since ToC is talked about and implemented in different ways, you might be tempted to dismiss it as technical jargon or a too-rigid management tool. It's actually more useful to peace and social justice work than you might think. Let's look at why that is, and how CFSC is using ToC to learn and be purposeful in our service work… Keep reading ››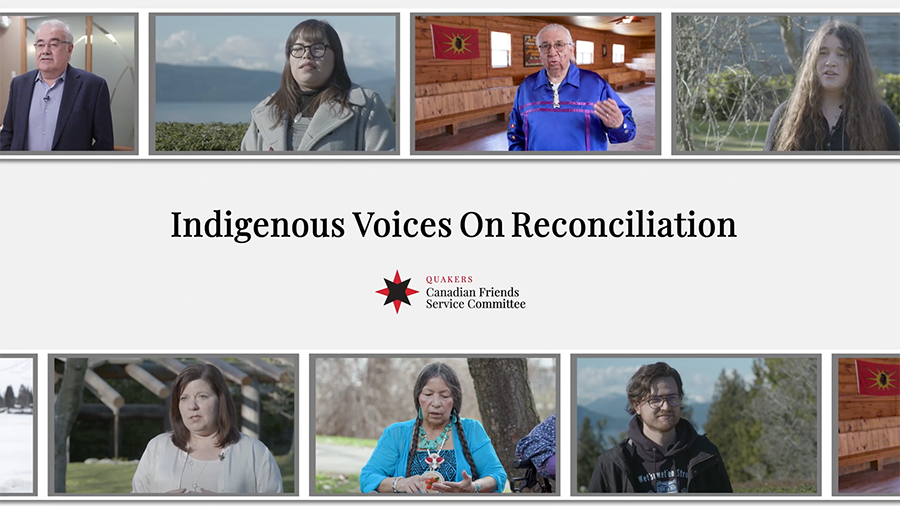 Still from CFSC's video series Indigenous Voices on Reconciliation. Check back for the newest videos at https://QuakerService.ca/IndigenousVoices
Watch accomplished experts offer hope on the path to reconciliation
By Rob Hughes
This past November, I was excited to reconnect with Chief Robert Joseph—a hereditary chief of the Gwawenuk people—at an event for the release of his book, Namwayut. He has been Executive Director of the Indian Residential School Survivors Society and an honorary witness to the Truth and Reconciliation Commission. We first met in 2013 at a two-day workshop for Indigenous two-spirited and non-Indigenous LGBTQ+ people. Later that year I joined some 70,000 people in the Walk for Reconciliation that he led. I've also volunteered for his organization, Reconciliation Canada, during the Truth and Reconciliation Event in Vancouver in 2015. Whenever I get the chance to hear him speak or chat with him, I'm encouraged and challenged by his wisdom… Keep reading ››