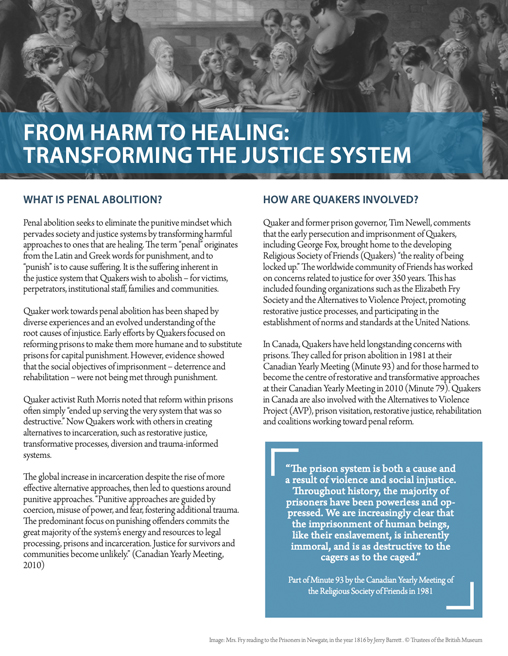 From Harm to Healing: Transforming the Justice System (PDF) is an educational resource that answers questions about penal abolition, dispels myths, and offers viable alternatives to a criminal justice system that harms criminals, institutional staff, families, and communities.
An easy read at just four pages, the resource is still extremely thought provoking—touching on what penal abolition is and is not, how Friends are involved, the impacts of punitive approaches to justice, several successful examples of restorative and healing approaches used in Canada, and ways forward.
Regardless of your knowledge of penal abolition, we expect you'll learn something with From Harm to Healing. This resource will also be useful to facilitate conversations about what justice means. It raises concerns with the current state of Canada's criminal justice system.

Find out more about our work on the impacts of the justice system on children and youth and penal abolition.