Each year we share an Annual Accountability Report to give our supporters a sense of all that's been accomplished with their funds. If you're a donor to CFSC, as you read the report, please remember that you, whose commitment to social justice makes this work possible, were there with our small team of volunteers and staff all along.
What you'll read about are your achievements. Thank you for them!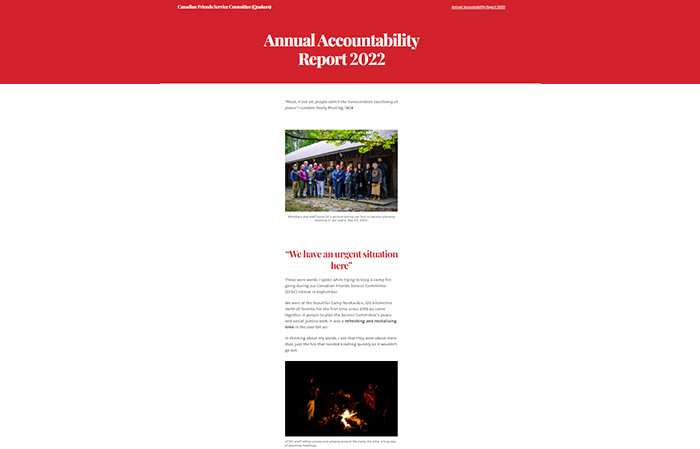 Read the Annual Accountability Report 2022 online or you can download it in PDF.
Read 2021-2022 Audited Financial Statements.
Please donate to support this work!