Addressing Conflict amongst Friends (PDF) is a new resource jointly produced by Canadian Friends Service Committee and Continuing Meeting of Ministry and Counsel. Written specifically for Quaker Meetings, the resource highlights common points of tension and conflict, showing both the challenges and opportunities for growth and deepening of community that they present if navigated with care.
The resource highlights that Friends have powerful and successful conflict transformation processes but that they may take time, and so sticking with the process is essential.
The resource identifies the centrality of worship in transforming conflicts, shares several stories, and offers multiple approaches that Meetings have used.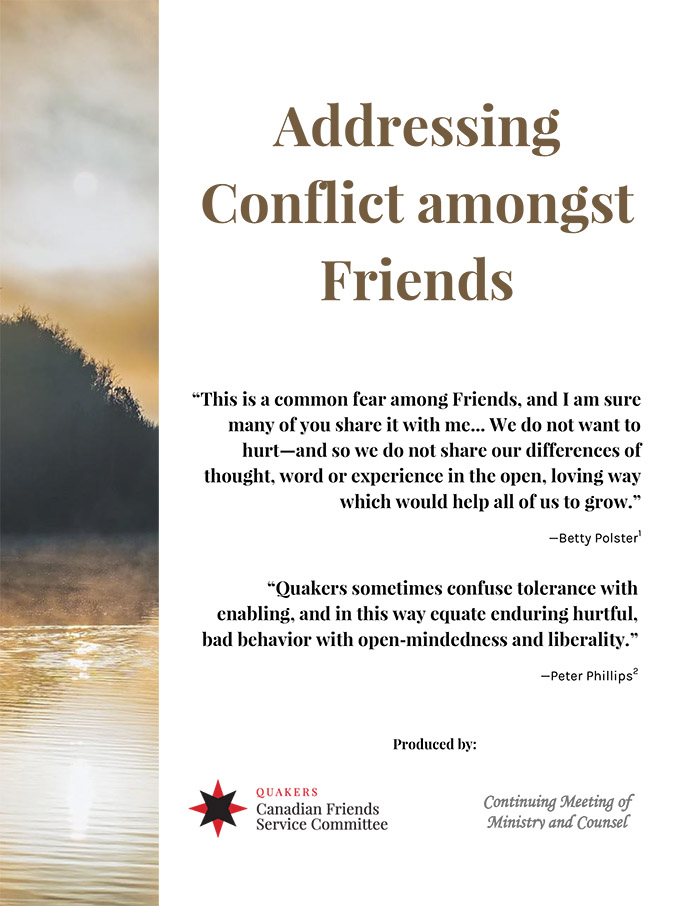 The roles of elders and of Ministry and Counsel are outlined. Advices from Friends are collected and shared. Finally, the issue of serious ongoing conflicts is raised.
The resource ends with queries and suggestions for further action.
We hope that Addressing Conflict amongst Friends (PDF) will be of use to your Meeting. We welcome feedback and are available to facilitate skill-building workshops for Meetings upon request.