Joint letter sent to the Prime Minister re: CRA's prejudiced practices and an immediate moratorium on audits of Muslim charities
Prime Minister, at the vigil for the Afzaal family killed by a horrific terror attack, you said, "Islamophobia is real. Racism is real. You should not have to face that hate in your communities, in your country." You promised to take action: "We can and we will act. We can and we will choose a better way."
Action on this is urgent and crucial. It is imperative to address and undo systemic racism, xenophobia and Islamophobia in Canada's pursuit of "national security." The profiling and targeting of the Muslim community is, in and of itself, deeply damaging and a violation of fundamental rights.
We are collectively writing to you regarding the findings of two independent reports about the Canada Revenue Agency's (CRA) alleged Islamophobic and prejudiced practices.
In March 2021 the National Council of Canadian Muslims (NCCM) and the University of Toronto published a report that identified whole-of-government policies and patterns of audit practices that together demonstrate potential biases in CRA audits of Muslim-led charities.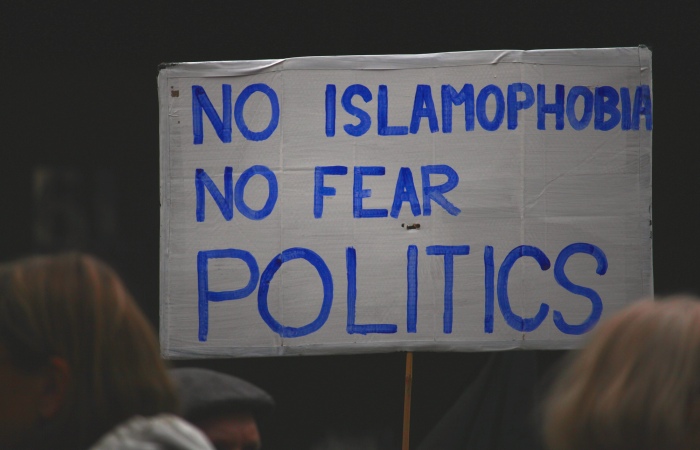 Last week, the International Civil Liberties Monitoring Group (ICLMG) released a new report detailing how a secretive division within the CRA, the Review and Analysis Division (RAD), is targeting Muslim charities in Canada for audits, and even revocation, using an approach that appears prejudiced and lacking in evidence. The report disclosed that between 2008 and 2015, 75% of all charities revoked by RAD were Muslim, despite Muslim charities representing 0.47% of registered charities in 2015. The statistics before and after this timeframe are not available to the public. Despite this, the ICLMG reports that since 2015 at least four more Muslim charities have lost their status following RAD audits, and several Muslim charities are currently under audit and face risk of revocation.
Muslim charities offer important religious services in mosques. They offer authentic Islamic education in their schools. They offer social services and youth programs in their centres. They offer relief to the most vulnerable in Canada and abroad. They are developing a healthy and strong Canadian Muslim identity that contributes to our strength through diversity every single day. Muslim charities are a vital segment of Canada's charitable sector.
Targeting Muslim charities on the basis of terrorist financing suspicions simply because of the religion they uphold is Islamophobic and prejudiced. Such targeting also negatively impacts the Muslim community and the beneficiaries of their charitable work. Institutional and structural Islamophobia contributes to an atmosphere of intolerance and hate, and signals to Canadians that their fellow Canadian Muslim charities are not to be trusted. Not only are Muslim organizations being targeted by the government with questionable and unfounded allegations of promoting radicalization, the process of an audit, and possible revocation, creates a chilling effect that can cripple the Canadian Muslim charitable community.
Dismantling such prejudice is the first step in fighting hate.
The Ministry of National Revenue has direct responsibility over the CRA and therefore RAD. The Ministry of Finance created the 2015 National Risk Assessment (NRA) that has empowered RAD to target Muslim charities. The Ministry of Public Safety's agencies closely work with RAD and provide it information and resources to conduct its audits.
The assertions and conclusions of government anti-terrorism laws and the 2015 NRA directive have been implemented by agencies in a manner that targets and profiles Muslim organizations and communities, supports Islamophobia and has produced bureaucrats and agents who have become invested in these Islamophobic practices – whether they recognize them as prejudiced or not. While this approach may not be officially sanctioned by the government of Canada, it is real, it is happening and it allows Islamophobia to persist unaddressed.
We call on you to act upon the recommendations from the ICLMG report:
1. That the federal government refer this issue to review by the National Security and Intelligence Review Agency (NSIRA) in order to examine the CRA's RAD processes overall, and specifically its selecting of Muslim charities for audit, to ensure organizations are not being targeted due to racial or religious prejudice. The review must investigate the source of past audits of Muslim charities, active audits of Muslim charities, and Muslim charities identified for audit.
2. That the Minister of Revenue declare an immediate moratorium on the targeted audit of Muslim charities by RAD until the review has concluded. This does not preclude the audits of Muslim charities selected at random by the CRA outside of RAD.
3. That the Ministry of Finance revisit the anti-terror regulatory, policy and legislative landscape, particularly the 2015 NRA and its impact, particularly on the Muslim community.
4. That the federal government amend the NSIRA Act to allow for complaints from the public regarding the CRA's national security-related activities.
5. That NSIRA and the National Security and Intelligence Committee of Parliamentarians (NSICOP) coordinate to carryout regular reviews of the CRA's anti-terrorism activities – including the Charities Directorate and RAD – going forward.
The CRA RAD's policies and practices are neither fair nor effective, and are undermining
Canadian values of due process and fairness.
Prime Minister, you have committed to an Emergency National Action Summit on
Islamophobia in the coming weeks. It is also important for our community to see
effective action against systemic and structural Islamophobia. We call on you to put an
end to the Islamophobic practices within the CRA and to ensure oversight and
accountability.
Sincerely,
1. International Civil Liberties Monitoring Group
National Signatories
2. Canadian Association of University Teachers
3. Canadian BDS Coalition
4. Canadian Council of Imams
5. Canadian Council for Refugees | Conseil canadien pour les réfugiés
6. Canadian Friends Service Committee
7. Canadian Muslim Research Think Tank
8. Cooperation Canada
9. Canadian Union of Postal Workers
10. Greenpeace Canada
11. Human Concern International
12. International Development and Relief Foundation
13. Islamic Circle of North America
14. Islamic Relief Canada
15. ISNA Canada
16. Just Peace Advocates/Mouvement pour une Paix Juste
17. Justice for All Canada
18. Muslim Association of Canada
19. Muslim Food Bank Community Services
20. National Council of Canadian Muslims
21. Think for Actions
British Columbia
22. Al Masjid Al Jamia
23. British Columbia Civil Liberties Association
24. Samidoun Palestinian Prisoner Solidarity Network
25. The BC Muslim Association
26. We Care Relief Canada
Alberta
27. Alberta Muslim Social Association
28. Bilal Islamic Centre
29. Canadian Islamic Center – Al Rashid Mosque
30. Dar Al Sunnah
31. Edmonton Islamic Centre
32. Islamic Family and Social Services Association
33. Islamic Information Society of Calgary
34. Islamic Supreme Council of Canada
35. Lethbridge Muslim Association
36. Somali Canadian Society Of Calgary
Saskatchewan
37. Islamic Association of Saskatchewan
Manitoba
38. Manitoba Islamic Association
39. Masjid Bilal – Winnipeg Islamic Centre
40. Winnipeg Central Mosque
Ontario
41. Al-Furqan School Toronto
42. Abraar Elementary School
43. Abraar Secondary School
44. Abu Huraira Center
45. Al Khalil Academy
46. Al-Eman Islamic Centre of Canada
47. Al-Furqan School
48. Al-Huda Muslim Society
49. Al-Huda School Windsor
50. Al-Huda Schools
51. Al-Huda Weekend School-KW
52. Al-Otrojah for Quran Studies
53. Al-Taqwa Academy
54. Anatolia Islamic Centre
55. Ar-Rehman Islamic Organization
56. Assunnah Muslims Association
57. Bosnian Islamic Association Gazi Husrev-Beg
58. Bosnian Islamic Centre of Hamilton
59. Bosnian Islamic Centre of Toronto
60. Canadian Arab Anti-discrimination Committee
61. Canadian Arab Institute
62. Canadian Arab Network
63. Canadian–Muslim Civil Liberties Association
64. Centre for Islamic Knowledge
65. Coalition of Muslim Women of KW
66. Dar Al-Tawheed Islamic Centre
67. DawaNet
68. Egyptian Community Centre of Ontario
69. Embrace Islamic Society
70. Eslah Islamic Association
71. Hespeler Masjid
72. Hikma Public Affairs Council
73. Human Rights Research & Education Centre
74. Inter Pares
75. Islamic Centre of Southwest Ontario
76. Islamic Centre of Waterloo – ICW
77. Islamic Community Centre of Ontario
78. Islamic Humanitarian Service
79. Islamic Society of Kingston
80. Jamat-E-Islahul Muslimeen
81. Jerrahi Sufi Order of Canada
82. Kitchener Masjid
83. London Muslim Mosque
84. MAC Islamic Center – Ottawa
85. MAC Noor Gardens
86. MAC Westmount Centre
87. MAC Youth Centre
88. Maple Grove Public School
89. Masjid Aisha
90. Masjid Toronto Adelaide
91. Masjid Toronto Dundas
92. MomLinks Canada
93. Muslim Association of Hamilton
94. Muslim Association of Woodstock
95. Muslim Neighbour Nexus
96. Muslim Seniors Foundation
97. Newmarket Islamic Centre
98. Niagara Islamic School
99. Niagara Movement for Justice in Palestine Israel
100. Noor Cultural Centre
101. North American Muslim Foundation
102. North Bay Muslims Society
103. North London Islamic Centre
104. North-Valley Islamic Center
105. Olive Grove School
106. Ottawa Muslim Association
107. Ottawa Muslim Women's Organization
108. Rahma School
109. Rose City Islamic Centre
110. Sanad Collective
111. Sarnia Muslim Association
112. Scarborough Muslim Association – Jame Abu Bakr Siddique Masjid
113. Shalimar Islamic Centre
114. Somali Islamic Society of Canada
115. Sunni Islamic Mission
116. Taric Islamic Center – Toronto And Region Islamic Congregation
117. Thaqalayn Muslim Association
118. The Academy for Learning Islam
119. The Muslim Association of Brantford
120. The Muslim Chaplaincy of Toronto
121. Ummah Nabawiah Afghan Children's Charity
122. Universal Islamic Mission of Canada
123. Uyghur Mosque
124. Yaqeen Institute for Islamic Research
Quebec
125. Canadians for Justice and Peace in the Middle East
126. Le Centre Islamique De L'Outaouais
127. Olive Branch Think Tank
128. Canadian Foreign Policy Institute
129. Islamic Centre of Québec
Nova Scotia
130. Ecology Action Centre
131. Nova Scotia Islamic Community Center
Download this open letter in PDF. Read our (sadly still all too relevant) 2015 statement Quakers appalled at growing Islamophobia.