Canada has been named twice by the UN as one of several countries perpetuating the devastating war on Yemen. That's because, although Canada acceded to the Arms Trade Treaty in 2019, it continues to violate its commitments by sending billions of dollars of weapons to Saudi Arabia.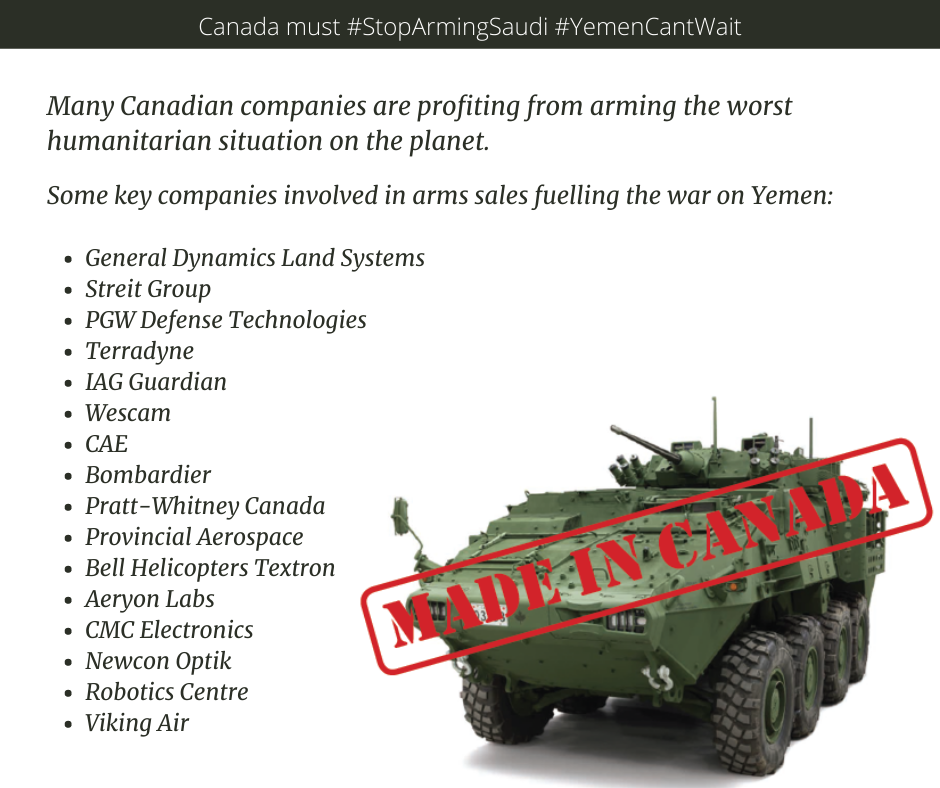 The government has not responded to at least four previous letters from civil society groups on this matter. So more than 50 Canadian labour, human rights, peace, and faith groups have written again to call on Canada to immediately end the transfer of light armoured vehicles to Saudi Arabia. Read the full open letter (PDF).
Find out more about CFSC's peace work.