Much has been said about Canada's multi-billion dollar deal to export light armoured vehicles to Saudi Arabia.
Canada has also recently indicated it will accede to the Arms Trade Treaty (ATT), an international agreement seeking to regulate the trade in conventional weapons. To do that, Canada made changes to its Export and Import Permits Act (EIPA) via Bill C-47.
Many think of Canada as a peaceful country and peace leader on the world stage. For this reason it is disconcerting to see that there appear to be very serious gaps in Canada's real commitments to regulating arms exports.
The Canadian Commercial Corporation (CCC) is a Crown corporation (i.e. a Canadian government-owned enterprise). CCC signs contracts with foreign governments and also signs contracts with Canadian suppliers. More than half of these contracts are for military end-uses, and CCC doesn't make anything itself, so effectively, it's a broker.
This makes CCC a very important actor in Canada's arms export system. Yet it is not referenced in the EIPA. This is a glaring omission.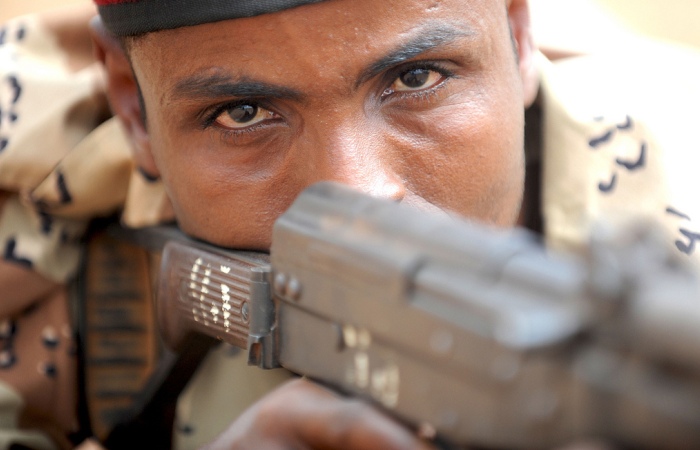 It is entirely unclear what criteria are used by the CCC when it conducts human rights reviews of export contracts. It appears that CCC may take reviews for financial risks more seriously than it does reviews for human rights risks.
Given that Saudi Arabia has historically had, and continues to have, one of the worst human rights records in the world, it is nothing less than scandalous that CCC would have apparently satisfied its internal criteria for human rights reviews and signed a contract with Saudi Arabia in February 2014, two years before Global Affairs Canada's review and issuing of export permits!
How can a contract with heavy penalties for breaking it be entered into prior to a satisfactory review by Global Affairs? CCC and all other Crown agencies should be subject to the same obligations under the ATT. This is entirely absent in the EIPA.
CCC could also play a significant role in improving Canada's opaque and inadequate reporting on its involvement in the arms trade, in particular given that CCC is responsible for all military contracts with the Pentagon worth more than $150,000 US under the Defence Production Sharing Agreement (DPSA).
In addition to the lack of control over the CCC and the lack of transparency in reporting about arms exports, another major loophole remains.
Canada can send military goods or goods with military end uses to the US without reporting on them or engaging in human rights reviews.
But the Arms Trade Treaty is meant to apply globally. It calls on parties to have "an effective and transparent national control system regulating the transfer of conventional arms."
It's tough to imagine how such a system will be possible for Canada while exempting the majority of Canadian arms exports, which go to the US and could be sent from there on to anywhere else in the world.
This post is adapted from an open letter sent by CFSC to Foreign Affairs Minister Chrystia Freeland.