I pin my hopes to quiet processes and small circles, in which vital and transforming events take place.
Rufus Jones, Quaker Faith and Practice, Britain Yearly Meeting, 1995:24.56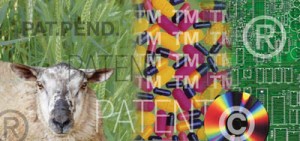 Trade and Intellectual Property Issues
From 2001 until 2008, the Quaker International Affairs Programme (QIAP) (a special program of CFSC described below) worked on trade and intellectual property issues. In the last 20 years, new rules on the scope and territorial extent for intellectual property rights (patents, copyrights, trademarks, etc.) expanded beyond national and existing multilateral arenas (i.e. World Intellectual Property Organisation (WIPO)) to bilateral, regional and World Trade Organization (WTO) trade agreements.

These new rules apply to a range of biologically based materials, including life forms (such as microorganisms, seeds and plants), that many countries may not have previously been obliged to protect.

This will impact key development areas important for social and economic prosperity such as: food security, agriculture and access to genetic resources, biodiversity, environment, health and access to essential medicines, and the protection of traditional knowledge, folklore and cultural property.

QIAP's aim was to enhance the fairness of the negotiating process by providing information to decisions-makers and facilitating off-the-record dialogue. In 2008, the Quaker International Affairs Programme (QIAP) began the transition from work on trade and intellectual property issues to work on the commons.

QIAP's many publications are available below as PDFs.

Background: Quaker International Affairs Programme (QIAP)
The Quaker International Affairs Programme (QIAP) arose from the concerns of Canadian Quakers and its priorities were determined, in part, by the agendas of the organizations and participants with which QIAP worked. QIAP's work was supported by CFSC, Canadian Yearly Meeting, Monthly Meetings across Canada, the Quaker United Nations Office in Geneva, other groups and individuals. QIAP's work was also supported by grants from the: Canadian International Development Agency (CIDA); International Development Research Centre (IDRC); Netherlands Ministry of Foreign Affairs (DGIS); Peace Research Institute – Dundas (PRI-D); and the U.K. Department for International Development (DFID).

Ways of Working
QIAP employed a facilitative, non-partisan methodology used by the Quaker United Nations Offices in Geneva and New York. The methodology brings information and various perspectives to decision-makers, along with opportunities for informal and off-the-record dialogue and works with stakeholders on all sides of an issue.

QIAP worked with many different organizations including Quaker agencies; government officials and diplomats; intergovernmental officials (United Nations Convention on Biological Diversity (CBD), Food and Agriculture Organisation (FAO) of the United Nations, etc.); civil society groups; groups directly affected by an issue or conflict (e.g. Indigenous peoples); and academics and experts.


Publications
The Future Control of Food: A Guide to International Negotiations and Rules on Intellectual Property, Biodiversity and Food Security, edited by Geoff Tansey and Tasmin Rajotte


The book is the first wide-ranging guide to the key issues of intellectual property and ownership, genetics, biodiversity, and food security. The book, which won a distinguished book award in 2009, is published by Earthscan and can be purchased through 
Earthscan
in the UK and UBC Press in Canada.
Issue Papers (focus on specific problem areas and policy options)
Regional and bilateral agreements and a TRIPS-plus world: the Free Trade Area of the Americas (FTAA) by David Vivas-Eugui (August 2003)
Supplementary Table: Simple legal text comparison of the TRIPS Agreement and FTAA Draft IPRs Chapter Here
Special and Differential Treatment of Developing Countries in TRIPS by Constantine Michalopoulus, October 2003
Multilateral agreements and a TRIPS-plus world: the World Intellectual Property Office (WIPO)by Sisule F. Musungu and Graham Dutfield, December 2003
Bilateral agreements and a TRIPS-plus world: the Chile-USA Free Trade Agreement by Pedro Roffe, October 2004
Rethinking innovation, development and intellectual property in the UN: WIPO and beyond by Sisule F Musungu, August 2005
Discussion Papers (Broad technical overviews)
Food Security, Biotechnology and Intellectual Property: Unpacking some issues around TRIPS by Geoff Tansey, July 2002
Sui Generis Systems for Plant Variety Protection: Options under TRIPS by Biswajit Dhar, April 200
Traditional Knowledge and Intellectual Property: Issues and options surrounding the protection of traditional knowledge by Carlos Correa, November 2001
Trade, Intellectual Property, Food and Biodiversity: Key issues and options for the 1999 review of Article 27.3(b) of the TRIPS Agreement by Geoff Tansey, February 1999
Occasional Papers (Technical Briefs)
Protection of Intellectual Property and Public Health within the framework of the Chile-U.S. Free Trade Agreement by Carlos M. Correa, October 2004
Key Issues for the relationship between the Convention on Biological Diversity & the International Treaty on Plant Genetic Resources for Food and Agriculture by Kathryn Garforth and Christine Frison, July 2007
Background Papers (General public)
Papers produced by the Quaker United Nations Office-Geneva
Articles by Quakers
(The views expressed in the following articles are the personal views of the authors and do not necessarily reflect the views of CFSC)